Everyone can benefit from making more money.
Whether you're paying off student loans, building your emergency savings fund, or saving for a down payment on a house, increasing your income can help you reach your goal faster.
More people are becoming savvy to this fact every year. In a recent DollarSprout survey, 57% of respondents stated that they have a side hustle.
About 73% of respondents reported earning $200 or fewer with their side hustle per month. However, almost one in six people earn at least $500 each month in addition to their primary source of income.
Imagine what an extra $500 per month could do for you. You could reach your goals months or even years sooner. But with so many side hustle options out there, how do you know where to begin?
This list includes some of the best side hustles out there today. Each one is broken down into the level of difficulty, income potential, a description of how the side hustle works, the requirements, and how to get started.
Be sure to choose a side hustle that fits your goals and lifestyle. For example, if your goal is to make an extra $500 each month, you shouldn't choose something like taking surveys online. But if you just want to earn a free gift card here and there with little time and effort, taking surveys may be a good option.
The Best Side Hustles for Profitability
These side hustles have low overhead costs and the most money-making potential.
1. Blogging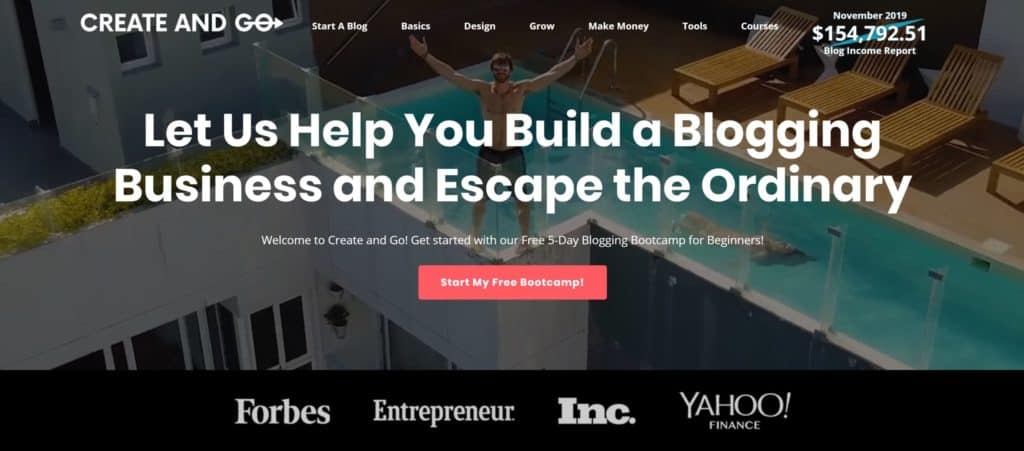 Difficulty Level:  High
Income Potential:  $300-$10,000+ per month
A blog is an online journal or website that includes your thoughts or expertise on a particular subject such as food, fashion, or travel.
To make money from a blog, you update it regularly with interesting and useful content so people will visit your blog, allowing you to build your traffic and grow your readership. Once you've built a steady stream of traffic, you can monetize it via affiliate marketing, advertising, or selling products such as eBooks and online courses.
How to Get Started
In 2016, Kelan and Brittany Kline started a personal finance blog called The Savvy Couple. Their site focuses on how to save, make, and manage money. Within three years, they took it from $0 to over $20,000 per month.
Their blog allowed them to pay off their remaining $25,000 in student loan debt in five months, quit their full-time jobs, and grow their net worth to over $100,000 by age 28.
2. Run Facebook ads for small businesses
Difficulty Level:  Medium
Income Potential:  $1,000-$2,000+ per month
Facebook has a highly targeted advertising platform. Businesses can use it to get their ads in front of an audience that meets certain age, interest, or behavior criteria. By learning how to utilize the Facebook ad system and creating persuasive promotions, you can set up and manage profitable campaigns to help business owners capture leads and grow their business.
How to Get Started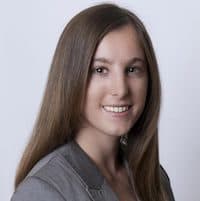 Stacy Caprio, the founder of Accelerated Growth Marketing, started a side hustle running Facebook ads for businesses.
She gained experience through her multiple 9-to-5 jobs that centered around paid ads including Google Ads, Facebook Ads, and Pinterest Ads. Stacy started her own Facebook ad business and now charges $500 per month per client.
3. Freelance writing
Difficulty Level:  High
Income Potential:  $500-$10,000+ per month
In a freelance writing side hustle, print or online publications pay you to produce quality content for their websites. This content may be in the form of blog posts, landing pages, white papers, or case studies.
As a freelance writer, you may be paid per word or per article. This is a lower-cost alternative to the company than hiring full-time staff writers. Businesses may also hire you on a freelance basis to provide copywriting services for their ads, brochures, email campaigns, and other marketing collateral.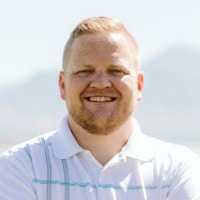 Ben Luthi enrolled in Holly Johnson's Earn More Writing Course in April 2017 after leaving his full-time writing job that prevented him from freelancing on the side for a more flexible position.
In July 2018, after gaining several clients and working 70-hour weeks, Ben quit his job and started freelance writing full time. He now earns about $25,000 per month and enjoys the freedom of having control over his time and income.
4. Virtual assistant
Difficulty Level:  Medium
Income Potential:  $500-$10,000+ per month
As a virtual assistant, you get to choose the services you offer. For example, you can provide customer service and administrative support by scheduling appointments, managing databases, or planning travel arrangements.
You can also sell more creative services like planning events or managing social media. Your efforts save business owners time so they can focus on other tasks.
How to Get Started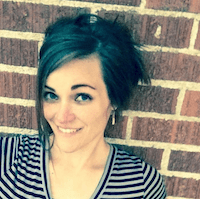 Ashley Wall is a mom of two young children who was looking for a flexible way to earn money from home. She began her virtual assisting journey in 2013 when her friend asked her to manage the social media accounts for his business.
In March 2018, she discovered Kayla Sloan's $10K VA Course and now makes $1,000 per month from virtual assisting.
5. Proofreading
Difficulty Level:  Medium
Income Potential:  $500-$1,000+ per month
Proofreading involves carefully examining text to look for and correct grammar, spelling, and style mistakes.
Bloggers, authors, and even court reporters hire proofreaders to ensure their articles and other written documents are ready for publication or distribution. You can proofread for all types of clients or choose a niche like education, law, or finance.
How to Get Started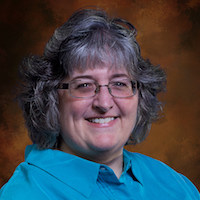 After Lisa Henson of Capital Editing Services lost her job, she found a new one that paid less and searched for ways to supplement her income.
In 2016, she connected with an author who hired her to proofread her book. The author raved about her work, and Lisa decided to turn proofreading into her side hustle. While she is working on earning a consistent proofreading income, she recently completed a project that allowed her to earn $750 in one month.
The Best Side Hustles You Can Do From Home
If you like the idea of earning extra money in your pajamas on your couch, rest assured that there are a number of side hustles you can do from the comfort of your own home.
6. Social media management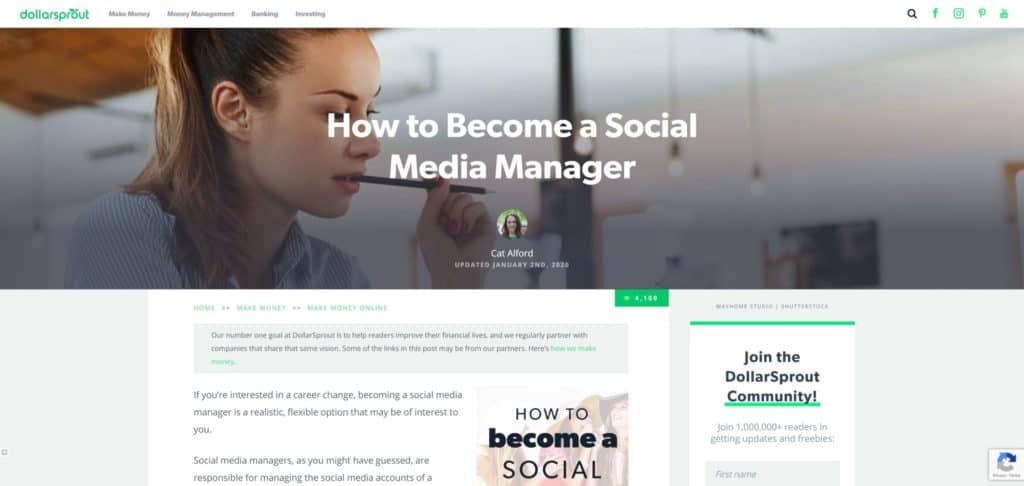 Difficulty Level:  Medium
Income Potential:  $2,000-$10,000+ per month
Businesses of all sizes use social media to promote their products and services, position themselves as industry leaders, and create brand awareness.
With a social media management side hustle, you can earn great money by managing the accounts of various businesses. You'll create engaging content, post it, and interact with fans or followers on Facebook, Instagram, LinkedIn, and other social media platforms.
How to Get Started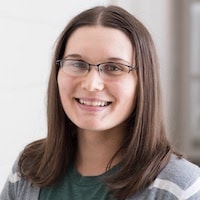 Jennifer Johnson was never the type of person who wanted to work one job, so she decided to start a social media side hustle.
Her favorite client is a pet sitting company that pays her to spend hours editing dog pics, writing captions, and scheduling posts. She has three clients on retainer, which together bring in $2,000 to $2,500 per month.
7. Writing eBooks
Difficulty Level:  High
Income Potential:  $500-$2,000+ per month
eBooks are books that can be delivered or downloaded electronically or online. Anyone can write an eBook about virtually any topic and sell it to earn money.
You can create a website with a shopping cart or PayPal link and manage the entire process yourself. Alternatively, you can work with a third-party site like Amazon Kindle Direct Publishing and pay them a commission every time you make a sale.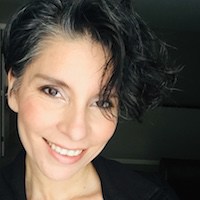 Heidi Picou is a student of Michelle Jackson's Make Money with eBooks course. She took the course after her kids started school and she finally had the time to devote to her dream of writing and providing her family with another source of income.
While Heidi hasn't published her eBook, "Vows Kept" yet. She plans to launch it this upcoming holiday season. She loves the idea of earning money by entertaining or educating through her stories.
8. Rent out space in your house
Difficulty Level:  Medium
Income Potential:  $500-$3,000+ per month (visit the income estimators on Airbnb and Neighbor.com to see how much you could earn in your area)
Airbnb is an online marketplace that connects property owners with travelers in their area. If you like the idea of renting out a room in your home or your entire home to make some extra cash, becoming an Airbnb host may be a great option.
Neighbor.com is similar to Airbnb, but for belongings instead of people. You can rent out your garage, basement, attic, or even a closet in your home. You set your price, choose your renters, and get paid via direct deposit at the end of each month.
How to Get Started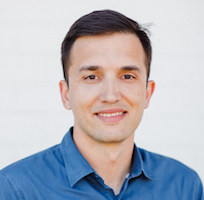 Emir Dukic is the founder and CEO of Rabbu, an Airbnb management company. In 2015, Emir and his wife listed a guest house above their garage on Airbnb in an effort to earn some extra cash.
They earned around $2,000 per month from that initial listing and used it to cover their monthly mortgage payment. Once they realized how lucrative Airbnb was in the Charlotte market, they expanded their business and now manage properties for other Airbnb hosts.
9. Selling/flipping stuff
Difficulty Level:  Medium
Income Potential:  $200-$3,000+ per month
A flipping side hustle involves finding great deals on clothing, accessories, electronics, furniture, and other goods so you can sell them to someone else and make a profit.
You may find these goods at outlet and discount stores, garage sales, consignment shops, and clearance sales, then sell them through platforms like eBay and Craigslist. If you're not interested in flipping, you can simply sell the items you already have lying around your home.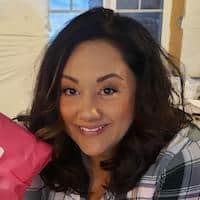 About 12 years ago, Estrella Gallegos started selling items online after her husband lost his job. More recently, she started a side hustle selling used clothing and accessories on Mercari, Poshmark, and Amazon Marketplace.
While her income varies every month, she made close to $30,000 in 2019 alone.
10. Tutoring
Difficulty Level:  Medium
Income Potential:  $1,000-$4,000+ per month
Tutors help students better understand a subject. You may tutor a high school or college student in chemistry or calculus or a second-grader in English. As long as you consider yourself patient and an expert in a specific subject, you can earn additional income by tutoring.
You may offer tutoring services to young children, teenagers, college students, or even adults. Depending on the age and location or your students, you can meet at their homes, coffee shops, local libraries, or virtually.
How to Get Started
11. Data entry
Difficulty Level:  Low
Income Potential:  $200-$1,000+ per month
If you choose to start a data entry side hustle, you'll use computer and data processing programs to enter information into a database. You may also be required to transcribe data from phone conversations or recordings.
Clients in a variety of industries have the need for data entry professionals. If you're detail-oriented, have strong keyboarding skills, and don't mind lots of typing, data entry may be a good fit.
12. Sell on Fiverr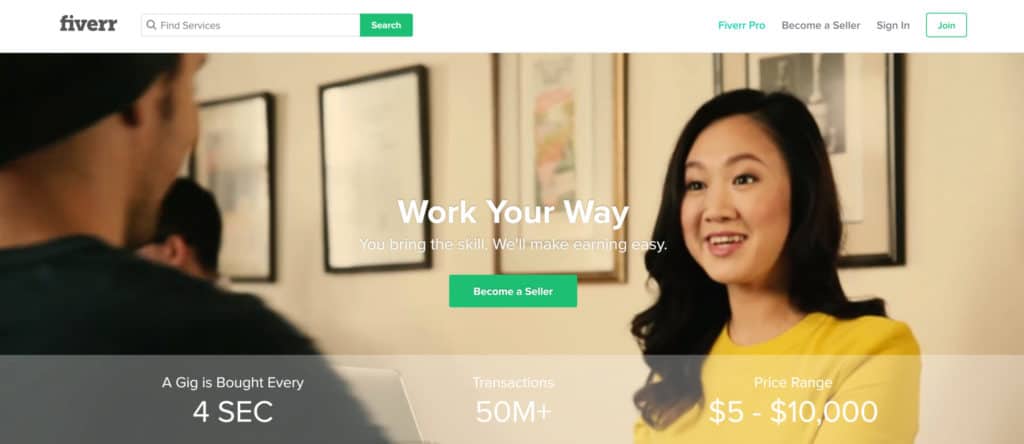 Difficulty Level:  Medium
Income Potential:  $100-$1,000+ per month
Fiverr is known as the largest freelance marketplace in the world. You can use Fiverr to sell a variety of services including article writing, editing, logo design, website support, voiceovers, and homework help.
As long as you find a service people are willing to pay for, you can make money on Fiverr.
13. Start a podcast
Difficulty Level:  High
Income Potential:  $200-$10,000+ per month
A podcast is a series of spoken audio episodes that usually focus on a specific theme or topic like true crime, fitness, or entrepreneurship. If you're passionate about something and like to talk about it, a podcast side hustle can be a good option.
Once you've created at least 10 episodes and started to build an audience, you can monetize your podcast through sponsorships, product or service sales, affiliate marketing, and crowdfunding.
14. Teach others
Difficulty Level:  Medium
Income Potential:  $2,000-$10,000+ per month
Is there something you excel at or have lots of experience doing? Whether it's money management, cooking, woodworking, or budget travel, you may be able to earn some extra cash teaching others about it.
You can start by teaching family and friends for free to find out if you enjoy it. This is also a good way to find out if people will pay for your expertise. If you discover that you enjoy teaching or coaching and that there is potential to make money on the side, you can begin offering your services in exchange for a fee.
15. Podcast or video editing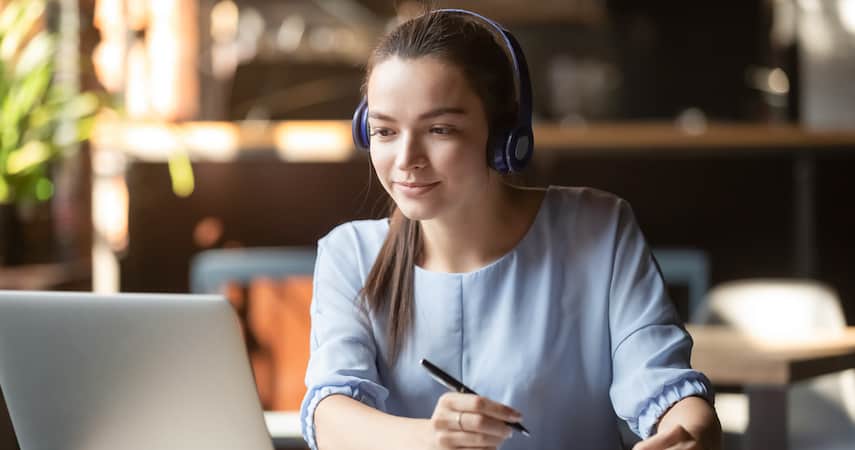 Difficulty Level:  Low
Income Potential:  $400-$1,500+ per month
If you know how to use editing software, you can start a side hustle editing podcasts or videos. With your help, podcast and video producers will sound or look great and be ready to publish and share with their audience.
16. Dropshipping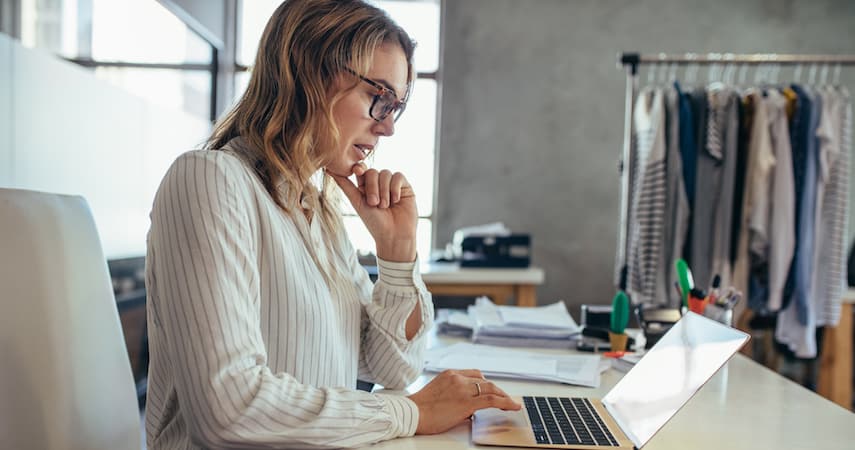 Difficulty Level:  Medium
Income Potential:  $500-$10,000+ per month
Dropshipping is when you sell things without buying any inventory. A customer pays retail price on an item from your online store. You then send their order to your supplier and pay them the wholesale price.
Your supplier will ship the order to your customer and you'll get to keep the profit. You can use Etsy, Shopify, or eBay to start making extra income through dropshipping.
17. Graphic design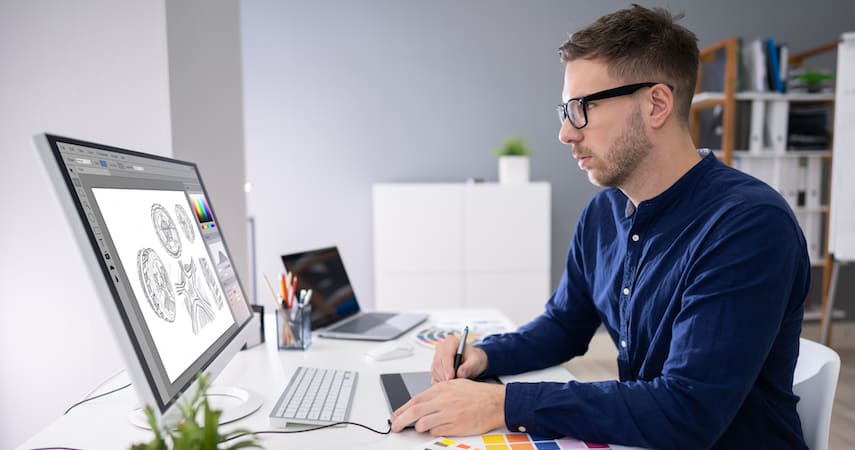 Difficulty Level:  Low
Income Potential:  $200-$1,000+ per month
The purpose of graphic design is to create eye-catching graphics that can be used for brochures, posters, packaging, logos, and other marketing materials. If you earn a side income as a graphic designer, you can work with advertising or marketing agencies or directly with business owners.
18. Building and maintaining websites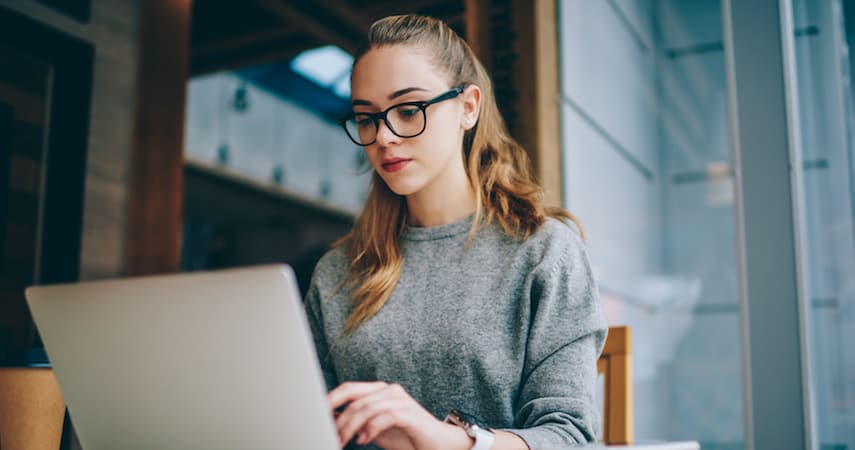 Difficulty Level:  Low
Income Potential:  $500-$1,500+ per month
With the tools available today, it's possible to get a new website up and running in a matter of hours. However, not everyone has the time or wants to learn how to build their own website.
You don't need coding knowledge for this side hustle. If you're familiar with WordPress, Squarespace, or other website building platforms, you can make a side income building and maintaining websites.
19. Bookkeeping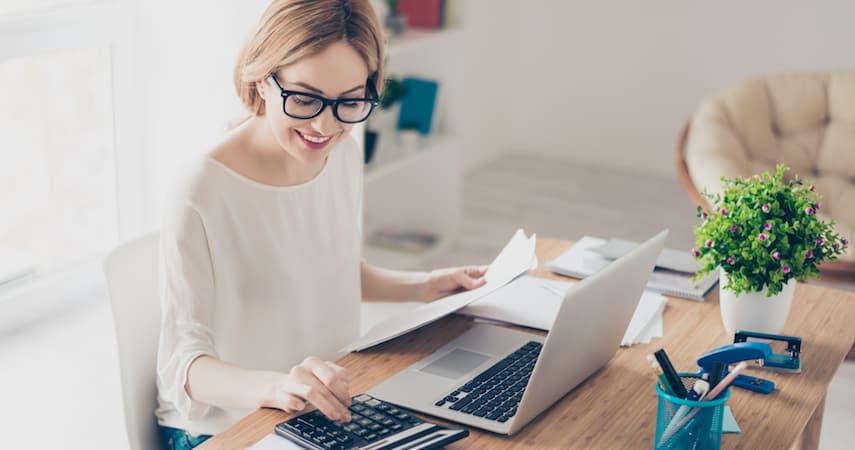 Difficulty Level:  Low
Income Potential:  $800-$1,500+ per month
Bookkeeping is a tedious and time-consuming task that many business owners would rather outsource. If a business owner hires you to provide bookkeeping services, you'll reconcile bank accounts, create income statements and balance sheets, and clean up general ledgers or transaction records.
You'll likely be asked to perform your bookkeeping every month or quarter so that they always know how their business is doing financially.
20. Selling online courses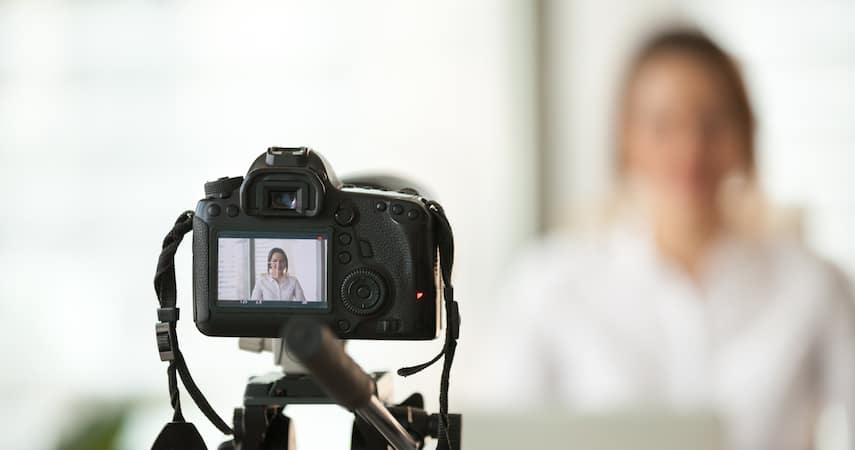 Difficulty Level:  Low
Income Potential:  $200-$5,000+ per month
If you consider yourself an expert at something, you can use your knowledge to make extra income by creating and selling an online course. Use a platform like Teachable, Udemy, or Outschool to host and sell your course.
Course topics are endless. If you know how to do anything well — play the guitar, build a website, manage social media accounts, or knit a blanket — you can create a course around it.
21. Start a YouTube channel
Difficulty Level:  Medium
Income Potential:  $0-$5,000+ per month
You can make money on YouTube in a few ways. Display ads on your videos, promote affiliate products, partner with brands to sponsor your content, or ask for fan support. It can take time to build a YouTube channel, but if you have an interesting angle or topic, you can build a fan base and start monetizing your videos in a matter of months.
The Best Side Hustles for Passive Income
Does the idea of putting in upfront work so that later on you can earn money without any more significant effort excite you? If so, a passive side hustle may be a good option, even if it requires an investment.
22. Invest in crowdfunded real estate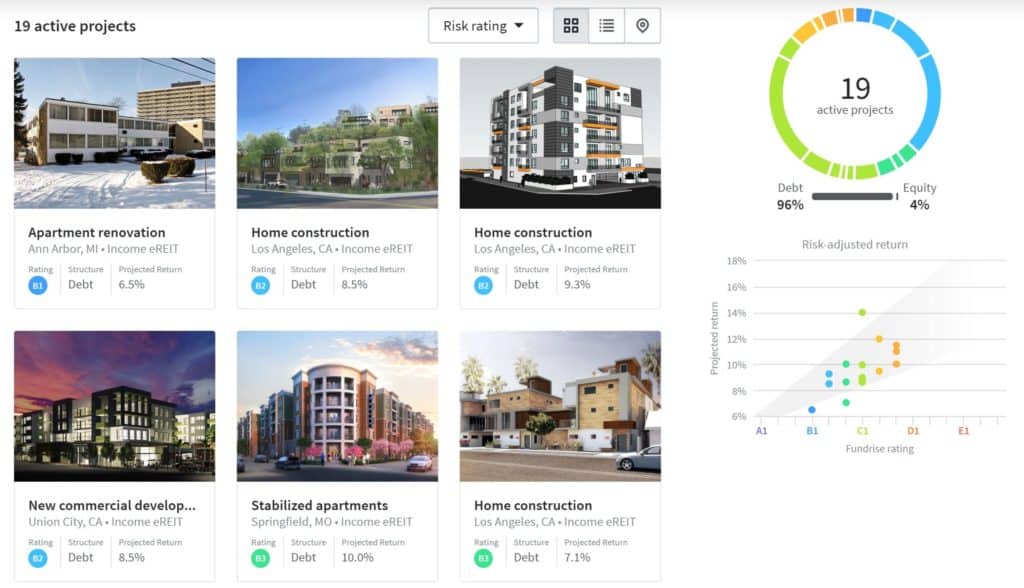 Difficulty Level:  Medium
Income Potential:  $100-$2,000+ per month
Crowdfunding is a way for business owners to raise money by reaching out to a large pool of investors who each contribute a small amount. If you don't have a large amount of cash to work with but would like to invest in real estate, crowdfunded real estate could be your best option.
You can invest a small amount of money, sometimes as little as a few hundred dollars. As your real estate investments increase in value or turn a profit, you'll earn money.
23. Rent your car
Difficulty Level:  Low
Income Potential:  $200-$2,000+ per month
Do you own a car but stay at home to watch your kids, use public transportation, or travel without it often? If the answer is yes, you can rent your car and make some money while you're not using it.
There are plenty of people that need a car to rent for a few hours or longer and could use your car when it's just sitting in your driveway or garage.
24. Peer-to-peer lending
Difficulty Level:  Low
Income Potential:  Depends on how much you invest and market performance
Peer-to-peer lending connects borrowers directly to individual lenders who fund their loans in small amounts. If you become a lender on a peer-to-peer lending platform, you can fund a portion of one loan or multiple loans individually. You'll make money on the interest your borrowers pay.
25. Invest in the stock market
Difficulty Level:  Low
Income Potential:  Depends on how much you invest and market performance
Investing your money in the stock market can give you a higher earning potential than just stashing it away in a savings account. You can invest your money in accounts like employer-sponsored 401(k) plans, a 529 plan for your child's college education, or a brokerage account.
Keep in mind that when you invest in the stock market, there are no guarantees. This means that you may lose money if there's a recession or stock market crash.
26. Buy your first rental property
If being a landlord interests you, you can buy a property and rent it out to make some extra income. Let's say you buy a house for $200,000 and rent it out for $2,000 per month. Depending on variables like interest rate and how much you put down on the home, you may owe only about $990 per month.
This leaves you with $1,010 after mortgage payments and before any other necessary expenses. If you're handy and don't mind dealing with tenants, this could be a wise investment.
Difficulty Level:  Medium
Income Potential:  $200-$5,000+ per month
If you're not interested in being responsible for repairs or interacting with tenants, you can hire a property management company for around 8% to 12% of the monthly rental value. Even with that extra cost, it can still net you a decent side income every month.
The Best Unique Side Hustle Ideas
Side hustles don't have to be boring. There are a number of interesting opportunities that can give you the chance to have some fun while pocketing some extra cash.
27. Host an Airbnb Experience
Difficulty Level:  Low
Income Potential:  $500-$1,000+ per month
Airbnb Experiences are designed to give travelers an authentic local experience. If your area is a popular tourist destination, you could make a good side income by showing travelers a unique, off-the-beaten path experience only a local could give.
28. Become an ordained minister
Difficulty Level:  Low
Income Potential:  $300-$1,000+ per month
Once you're ordained, you can get paid to officiate weddings. While you can become ordained online, it's a good idea to check with your state and local laws to make sure you're following any regulations for performing weddings. Some states are stricter than others and require that you have a ministry or congregation rather than an online ordination.
29. Mystery shopping
Difficulty Level:  Low
Income Potential:  $200-$1,000+ per month
Mystery shopping means getting paid by a company to pretend like you're a regular customer at a store, restaurant, or another establishment. You provide feedback on things like how clean the store was or how well the employees interacted with you. You'll likely be asked to make a purchase, which the company may reimburse you for.
30. Be a movie extra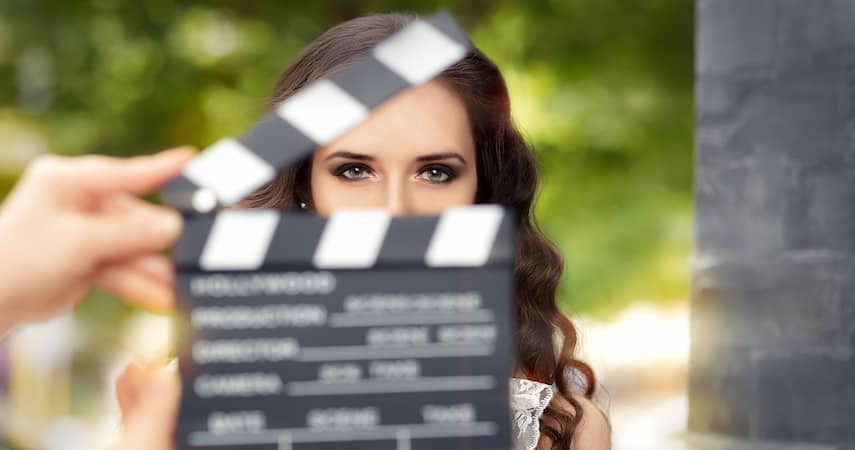 Difficulty Level:  Medium
Income Potential:  $100-$300+ per month
A movie extra is someone who performs in the background of a scene to help make it look and feel more realistic. While you probably won't have any lines as a movie or TV extra, you'll get the chance to gain some experience on a movie set, make valuable connections, watch experienced actors perform, and make some money.
31. Dog sitting
Difficulty Level:  Low
Income Potential:  $500-$2,000+ per month
When people with furry family members go out of town, they often hire dog sitters. If you love dogs and don't mind taking care of them, dog sitting may be the perfect side hustle. You can dog sit in your own home or their home and make great money doing something you enjoy.
32. Pet grooming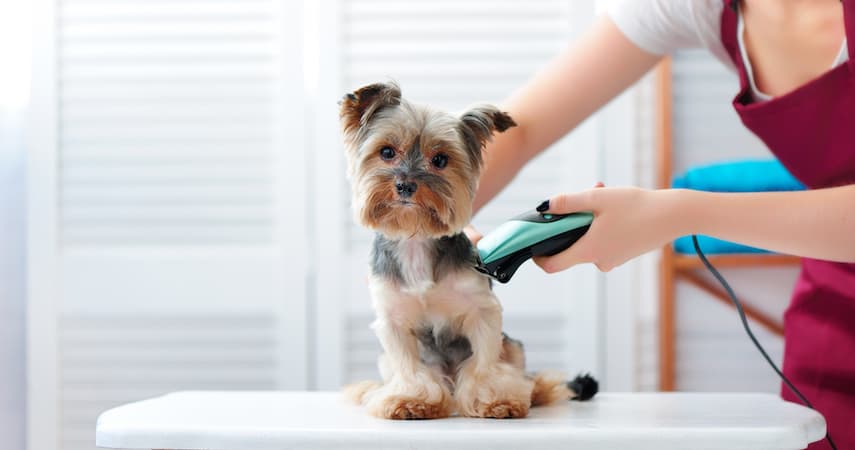 Difficulty Level:  Medium
Income Potential:  $200-$500+ per month
Keeping pets clean can takes time, energy, and patience that many pet owners don't have. That's where a pet grooming side gig comes in. Pet owners can hire you to wash, trim, and brush their dogs and pets.
You'll need to find a space such as a basement to offer your pet grooming services and invest in things like large tubs, soap for various skin types, and sprayers. You can also offer mobile pet grooming services where you groom pets in the homes of your customers.
33. Start a home bakery
Difficulty Level:  Medium
Income Potential:  $200-$4,000+ per month
With a home bakery, you can bake your favorite treats and sell them to others. If you already have some baking expertise, this may be the ultimate side hustle. You can unleash your inner creativity and sell your goods locally or online.
34. Sell your handmade items
Difficulty Level:  Medium
Income Potential:  $200-$5,000+ per month
Etsy is a website that connects shoppers to creators and artists who sell handmade or vintage items. From paper and party supplies to art and collectibles, you can find a variety of items on this platform.
If you're crafty and can make something unique you think others would love, an Etsy shop could be the perfect way to earn some income with your skills.
35. Become a photographer
Difficulty Level:  Medium
Income Potential:  $1,000-$10,000+ per month
Photography can give you the opportunity to express your creative side while providing your clients with photographs they'll cherish for years. You can specialize in a niche such as personal branding, family photos, pet photos, maternity, boudoir, weddings, or offer a range of services.
36. Paint pet portraits
Difficulty Level:  Medium
Income Potential:  $1,000-$5,000+ per month
Pets are an important part of many people's lives. That's why they like to invest in keepsake items such as pet portraits that will allow them to remember their pets forever. If you're a good painter and love animals, you can make some great money painting pet portraits.
Related: How College Students Can Earn Passive Income
37. Personal training/teach fitness classes
Difficulty Level:  Medium
Income Potential:  $300-$2,000+ per month
Health and fitness is a top priority for many people. They're willing to spend money on personal training and group fitness classes so they can lose weight, build muscle, and achieve optimal health.
If you're passionate about fitness, you can teach classes like kickboxing and Zumba to a group of people at a gym or fitness center or even in your own home.
You can also offer personal training sessions, where you design safe and effective workouts for individuals and guide them in reaching their personal health and wellness goals.
38. Home organizing
Difficulty Level:  Medium
Income Potential:  $3,000-$5,000+ per month
Home organizers help people sort through their clutter and create clean, organized spaces they're proud to call their own. With a home organizing side hustle, you'll visit your client's home and evaluate their organizational needs.
Then, you'll come up with a system to get rid of unnecessary and unwanted items and store and organize the ones they keep. You may organize their entire home or just a room or two, depending on their situation and preferences.
39. Event planning
Difficulty Level:  Medium
Income Potential:  $2,000-$10,000+ per month
If you love to plan parties, an event planning side hustle may be the way to go. You can plan birthday parties, weddings, anniversary celebrations, corporate meetings, and other special events.
40. Tour guide
Difficulty Level:  Low
Income Potential:  $500-$1,000+ per month
If you're a people person and don't mind being on your feet, you can make extra income as a tour guide. Being a tour guide is a great way to show off your city and give visitors a unique experience and insight they might not receive from a traditional tour.
Related: How This Entrepreneur Created a Business From a Unique Service
Best Side Hustles with Low Commitment
There are some side hustles you don't have to commit to beforehand and can do when you don't have much going on.
41. Micro tasks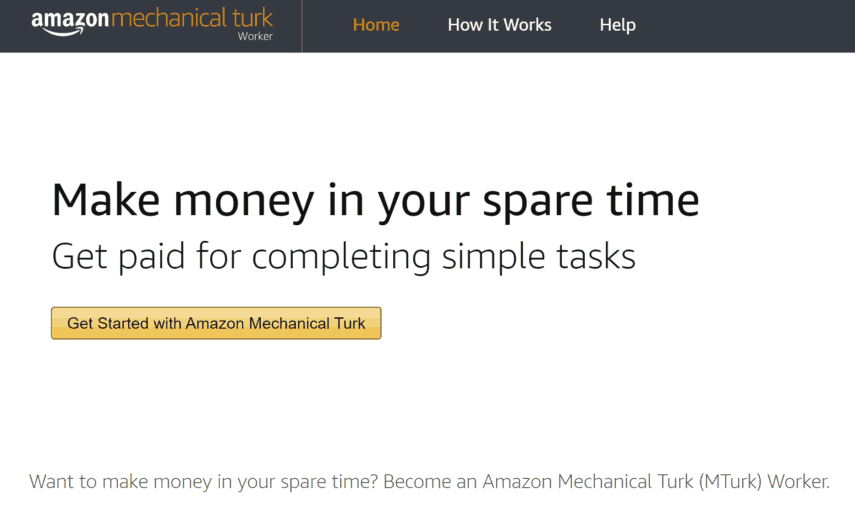 Difficulty Level: Low
Income Potential: $500-$3,000+ per month
Micro tasks are one-time gigs that are intended to be completed quickly.
With a micro task side hustle, you may find yourself doing a variety of things including packing, moving, assembling furniture, mounting a television or mirror, shopping for a party, or fixing a leaky toilet. They are often tasks that someone else can't do on their own or doesn't have time for.
42. Online surveys
Difficulty Level:  Low
Income Potential:  $50-$200 per month
Brands and companies value the feedback of others as it helps them make informed decisions on current and future products and services. That's why they're willing to pay you for your thoughts by sending you surveys. While you won't get rich off surveys, they can give you a bit of extra cash.
43. Deliver food
Difficulty Level:  Low
Income Potential:  $200-$1,000+ per month
Grocery shopping or picking up food at a local restaurant can be time-consuming. People who are pressed for time can pay you to deliver food to them so they don't have to do it. You'll go to the grocery store or restaurant, pick up their orders, and deliver it to their home or office.
44. Babysitting
Difficulty Level:  Low
Income Potential:  $1,000-$4,000+ per month
Parents often need someone to watch their children while they're at work, enjoying a date night, or running errands. If you enjoy working with kids, you can help these parents out and earn good money in the process by offering babysitting services at their home or yours.
45. Clean houses or office spaces
Difficulty Level:  Low
Income Potential:  $1,000-$10,000+ per month
Most people prefer coming home to a clean and organized house, but they don't always have the time to keep up with regular chores. If you don't mind the work, you can offer house cleaning services in your area. While some clients may ask you to clean their entire home, others may only want certain areas cleaned.
Just like residential homes, office spaces need to be cleaned on a regular basis to maintain a pleasant environment for employees, clients, and guests. Businesses can pay you to vacuum carpets, mop floors, dust desks, take out the trash and perform other office cleaning tasks that they don't have the time or desire to complete.
Cleaning up construction sites for local construction, renovation, and custodial-service companies is another option.
46. House sit
Difficulty Level:  Low
Income Potential:  $200-$1,000+ per month
When you house sit for someone, you may collect mail, water plants, feed pets, forward phone messages, and do anything else that assures them that their house is being maintained and protected while they're away.
47. Personal shopper
Difficulty Level:  Low
Income Potential:  $300-$1,000+ per month
A personal shopper is someone who helps others shop by giving advice and making suggestions. If you love to shop and are always giving others fashion tips, you can earn an extra income working as a personal shopper.
You can get hired directly by individual clients or through department stores and boutiques. Sometimes, you'll help clients put together a polished look for special events, while other times you may assist them with a new seasonal wardrobe.
48. Freelance hairstylist or makeup artist
Difficulty Level:  Medium
Income Potential:  $350-$1,000+ per month
If you work as a freelance hairstylist or makeup artist, you'll help your clients look their best before a special event like a wedding or photoshoot. You'll likely visit their home, hotel, or another location, bring all of your makeup or hair items, and help them achieve a beautiful look.
If your friends and family members are often asking you to do their hair or makeup, this may be a great side gig for you.
49. Outdoor home maintenance
Difficulty Level:  Low
Income Potential:  $300-$1,000+ per month
If you love the outdoors, you can earn side income doing outdoor tasks that homeowners may not want to do themselves.
Some examples of these outdoor tasks include mowing lawns, raking leaves, cleaning gutters, shoveling snow, doing basic home repairs, and maintaining pools. These are tasks that homeowners need on an ongoing basis, so if you do a good job, you'll likely be asked to come back in the future.
50. Catering
Difficulty Level:  High
Income Potential:  $500-$1,000+ per month
When you work as a caterer, you prepare and provide food for various types of events. For example, a client may hire you to cater their barbecue corporate lunch. You'll cook all the food and serve it at the event.
You may also provide drinks, glassware, decorations, and other items to make sure the meal aspect of their event runs smoothly. Make sure you check your state or city's laws and regulations regarding serving or selling food from your home.
Before you start a new side hustle, take some time to think about your goals and your current financial situation. If your goal is to create passive income and you aren't in a hurry to make money today, then peer-to-peer lending or investing in rental properties may be a good option.
If you need money now to pay the bills, then consider a side hustle like flipping furniture online. Or if your goal is to build an income that eventually replaces your full-time salary, then consider starting a blog or Facebook ads business.
There is no shortage of side hustle opportunities. If you start a side hustle and find that it's not worth your time, don't stress about it. You may have to try several side hustles until you discover the ideal one, or ones, for you.
Join Our Newsletter Today!!
MENTORINGONLINEWEALTH.COM
Mentoring Online Wealth is dedicated is supporting you in achieving your financial Freedom by providing independent reviews of Money Making Opportunities and ways to live happier and less stressed.
Please Sign Up to our Newsletter and Social Media Accounts so you never lose out on a Money Making Opportunity
Get The Latest Money Making News
Free 5 Day Blog Course!!!
Get a 100% FREE 5 Day Blog Course to Start Making Money!!!