38 Creative Ways to Make Money Fast
You're broke and payday is still a week away. You need to figure out how to make money fast.
Rejoice, you've arrived at the right place.
Whether it's the end of the month and you're short on rent, or you've got a small debt that's come knocking, often all you need is a few bucks to get you over the hump (and preferably something you can start today).
To that end, if you need to somehow come up with $100 (or more) in the next few days, you may be able to find a few options on this list to help you pull it off.
On the other hand, if you're deeply in debt and need a large sum of cash on short notice, this list probably isn't for you. Outside of selling thousands of dollars worth of belongings or maxing out credit cards, anything that promises four-figures in a short time frame is likely a scam.
Be safe and stick to the legitimate ideas you'll find here. Everything included has been vetted as a real way to make money. Whether it's a short-term work-from-home gig or cashing in on a unique promo opportunity a company has to offer, we've done the due diligence on dozens of different money-making ideas so you don't have to.
Editor's Note
: The ideas included on this list are meant to help you generate a realistic income over the next 1 to 30 days. 
Go here
 for a list of ways to get cash if you anticipate needing money in the next 24 hours.
1. Cash in on the food delivery boom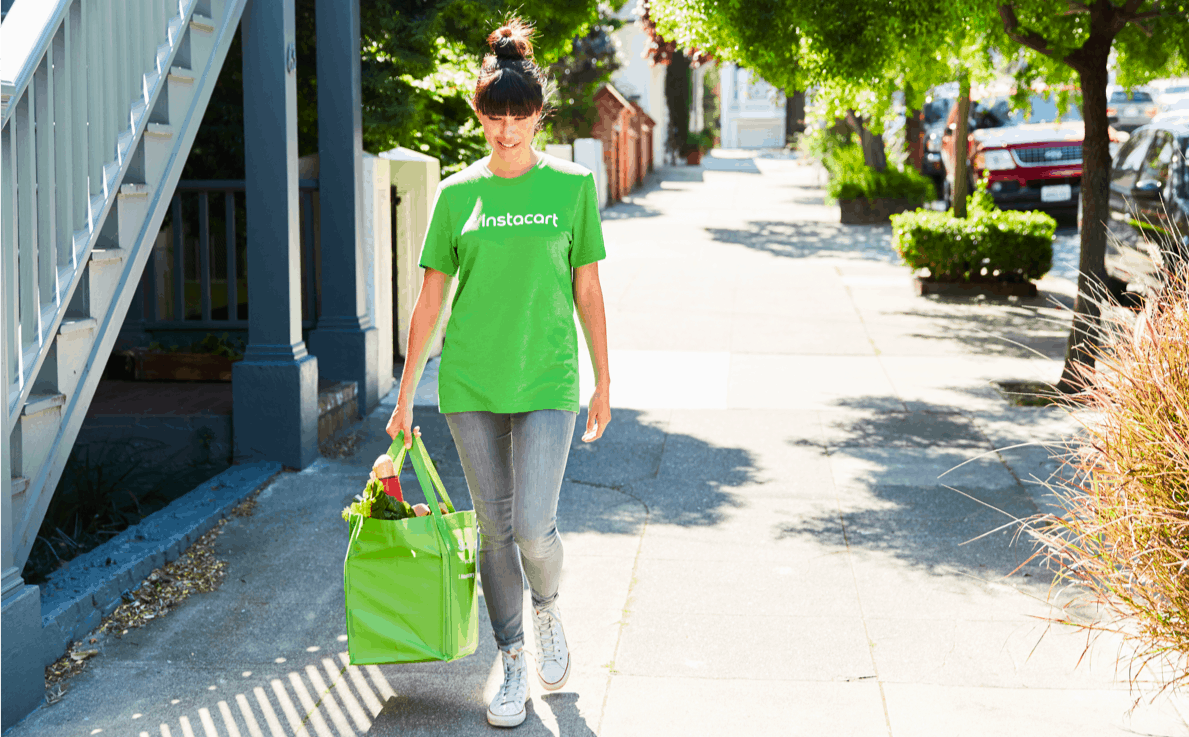 Earning potential: $500+ per month
Even before the coronavirus pandemic hit the world, food delivery apps were increasing in popularity. Now, we are seeing record levels of orders being placed every day.
Cash in on this trend by considering the ways you can make money delivering everyday items to people in need. Even in a post-pandemic world, the demand for the convenience of delivery will still be there. If Amazon has taught us anything, it's that people love having stuff magically show up at their doorstep.
Popular Delivery Apps:
Deliver anything (but mostly
takeout)
Deliver groceries
Deliver takeout food
Requirements:

Must have an insured car,
truck, motorcycle, scooter,
or bike in most cases

Requirements:

Must have an insured car or
truck (no bikes, scooters, or
motorcycles)

Requirements:

Must have an insured
vehicle (some areas allow
bikes and scooters)

Pay:

Paid for time spent +
distance traveled + 100% of
tips

Pay:

Paid a flat delivery fee +
additional fee per item
ordered + 100% of tips

Pay:

Delivery fee + boosts + 100%
of tips

2-8 days to get started

1-2 weeks to get started

1-2 weeks to get started
Note: Since average hourly earnings fluctuate based on factors including location and demand, we have not included rates. However, our research suggests average rates tend to fall between $10-$20 per hour.
2. Take paid surveys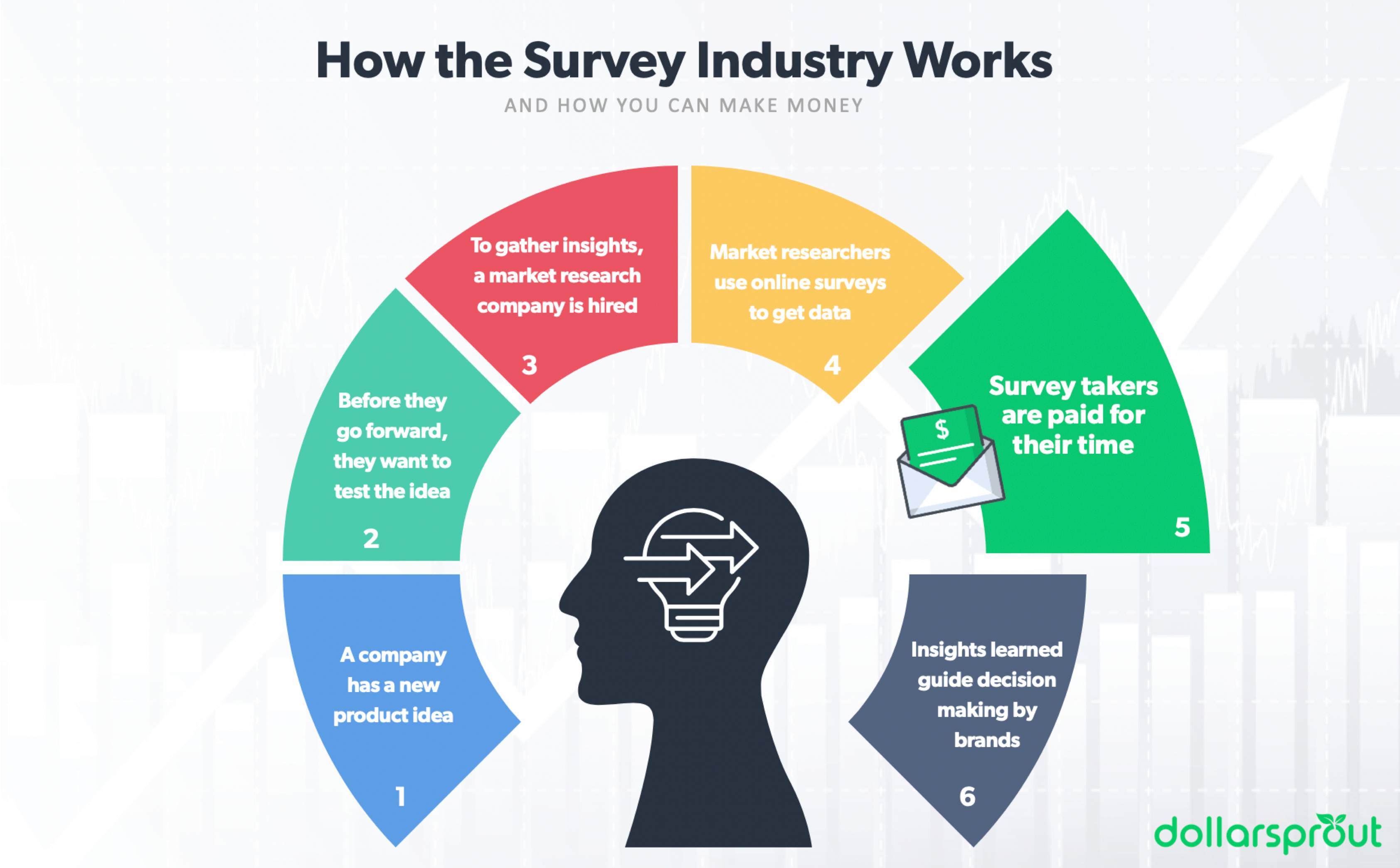 Earning potential: $50+ per month
Paid survey sites sometimes get a bad rap, but that's usually because people have expectations that are too high. Surveys won't make you rich (not even close), but they are an easy way to earn money in your spare time.
Market research companies such as Swagbucks are hired by brands and businesses to find out more about consumers. Research companies often use surveys to gather these insights, and they pay survey takers for their time. Most surveys usually pay somewhere between $0.50 and $3.00, but there are some outliers that pay significantly more.
If you need help paying bills that are imminently due, surveys aren't going to work out well for you. If, instead, you want a way to slowly accumulate $25 to $50+ every month in cash or gift cards without committing to too much work, surveys are perfect.
Highly-Rated Survey Sites:
| | | |
| --- | --- | --- |
| | | |
| Over $300M paid out | Over $59M paid out | Surveys only |
| Multiple ways to earn | Multiple ways to earn | Over 10 million members |
| Avg. $0.40 – $2 per survey | $30 min. to cash out | $10 min. to cash out |
| $10 signup bonus | $5 signup bonus | No signup bonus |
3. Lower your bills and cut subscriptions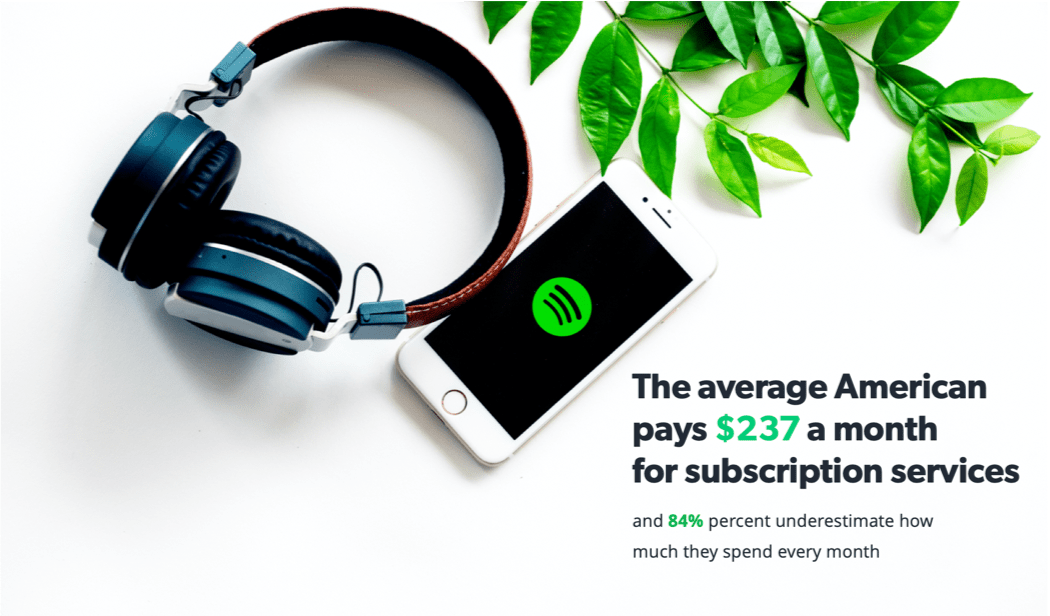 Earning potential: $1,000+ per year
Before you go crazy and try every side hustle under the sun, take a few minutes to look at your current spending. Where can you easily cut back?
Bills people often overpay for include:
Subscriptions are another huge budget-killer. In fact, as I was putting together this article, I decided to take a look at my own lineup of subscriptions:
DAZN – $9.99 per month
PGA Tour Live – $5.41 per month
Amazon Prime – $12.99 per month
Spotify – $9.99 per month
Anytime Fitness – $38 per month
MasterClass – $15 per month
Netflix – $15.99 per month
Total: $107.37 per month, or $1,288.44 per year
Even though I won't cut everything out of this, there are definitely some splurges I can get rid of and still survive.
In your situation, start by identifying areas you can save money or cut out subscriptions. If you'd like someone to negotiate your bills for you, there are several services that specialize in this.
Best Bill Negotiation Services:
Mobile app
SMS and Messenger
Desktop
Bill Negotiation:

Phone, cable, security, &
other bills

90% success rate

Bill Negotiation:

Phone, cable, internet, &
medical bills

70% success rate

Bill Negotiation:

TV, phone, & internet

85% success rate

Fees:

40% of cost savings, free if
no money saved

Free to cancel subscriptions

Fees:

33% of cost savings, free if
no money saved

Free to cancel subscriptions

Fees:

40% of cost savings, free if
no money saved

$9 per canceled subscription
4. Rent out your car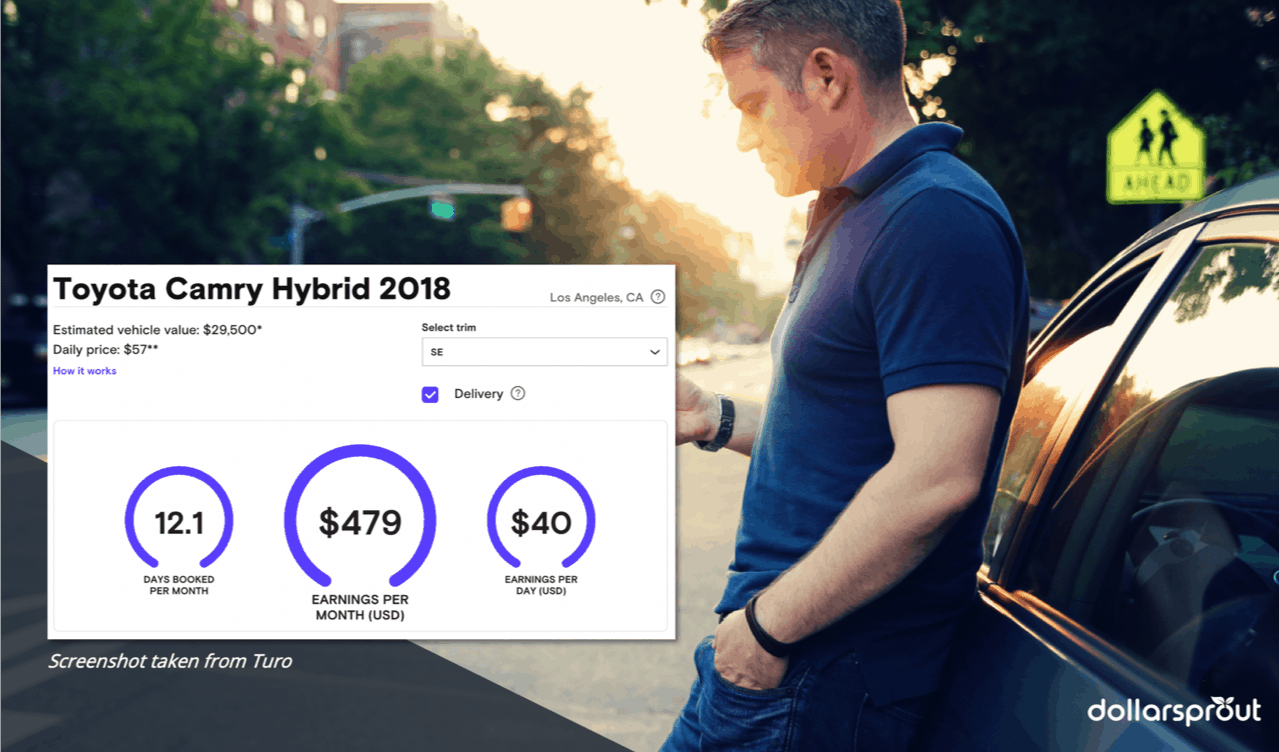 Earning potential: up to $800 per month in some locations
Car rental apps, like many other gig income streams, have blown up in popularity over recent years, especially in densely populated areas.
Have a spare vehicle or hardly use the one you have? If you are comfortable with accumulating a few extra miles on your car, consider listing it on an app like Getaround, Turo, or HyreCar and get paid to let people rent your car.
It's but one of many ways to generate passive income with things you already own but aren't necessarily using at the moment.
Trusted Car Sharing Apps:
Rent to normal drivers
Rent to Uber, Lyft & delivery
drivers
Rent to normal drivers
Vehicle Requirements:

2006 or newer

< 125,000 miles

Vehicle Requirements:

2005 or newer

4-door

Vehicle Requirements:

2005 or newer

< 130,000 miles

Payment:

15th of the month

Payment:

Within 3-7 days of rental

Payment:

Within 5 days of rental
5. Rent your RV
Earning potential: variable, based on type of RV, season, and number of bookings
Renting your car isn't the only way to make money with a vehicle.
If you have an RV sitting in your driveway or storage, you can join RVShare and rent it out to travelers. It's free to register and list your vehicle, you have complete control over how often you rent your RV, and how much you charge. You can even choose to offer upgrades like unlimited mileage or pet-friendly reservations.
Since many travelers are interested in RV life but don't have the funds to purchase their own, this is a good opportunity for you to earn passive income while they use your RV.
6. Get rid of old electronics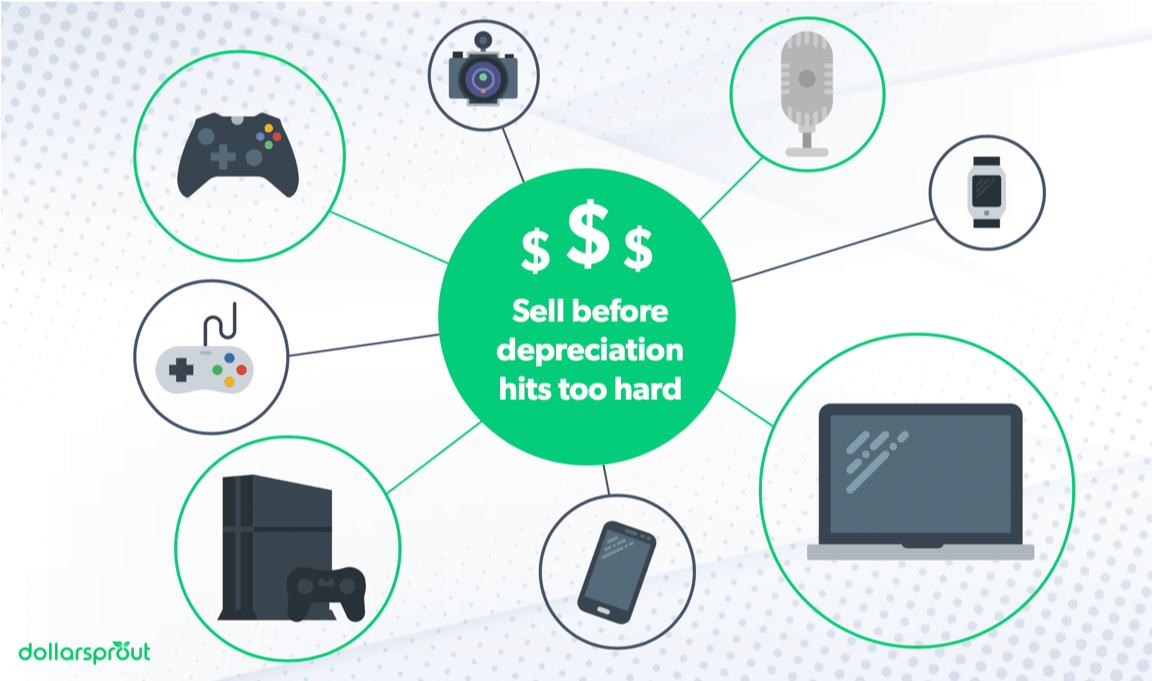 Earning potential: $5-500+
Do you have an old iPhone lying around, or maybe even some old DVDs that you haven't watched in years? Instead of letting them collect dust, look for places to sell your electronics before they lose any more value.
It's not out of the ordinary for a new iPhone to cost over $1,000 today, which means that the demand for used phones is going way up. People simply don't want to drop a grand or more on a new phone when they can pick up a 2 to 4-year-old model for a fraction of the price.
Decluttr
 is a top choice for selling your old CDs, DVDs, games, books, LEGO®, and technology. If you accept their cash offer, Decluttr will send you a free shipping label to send the device. Check out our 
review here
to see how much your devices are worth.
7. Sell your textbooks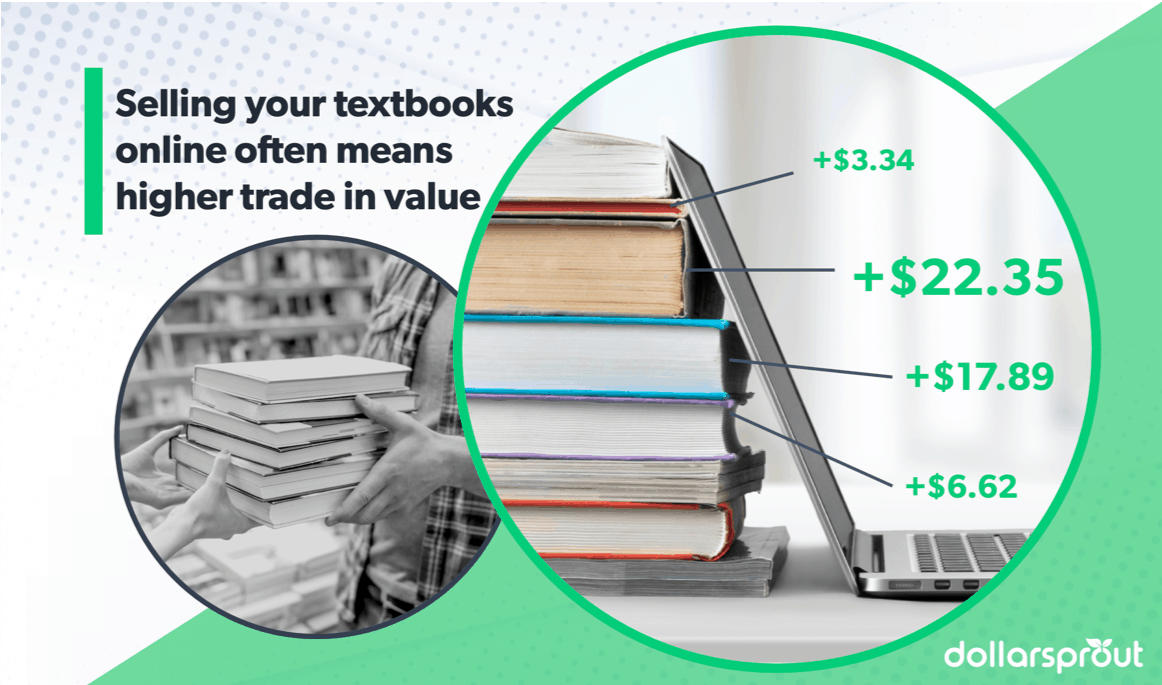 Earning potential: Up to $300
If you're a college student or have graduated within the last year or two, chances are good that you still have some textbooks that you could easily sell for a few extra bucks. Usually, when you sell back textbooks, you get a tiny fraction of what you paid for it. I remember getting around $40 for a $300 physics textbook that I sold back to my university bookstore — a horrible deal.
Nowadays, there are sites like BookScouter that allow you to "comparison shop" when it comes to selling back your textbooks.
BookScouter, which tops our list of the best places to sell textbooks, is an online platform that lets you compare buy-back prices from over 30 different vendors so you can get the most money. If I had known about this back then, I probably could have got at least double for my physics textbook.
Related: BuyBackBoss Review: Highest-Price Guarantee for Your Tech
8. Get interviewed one-on-one by brands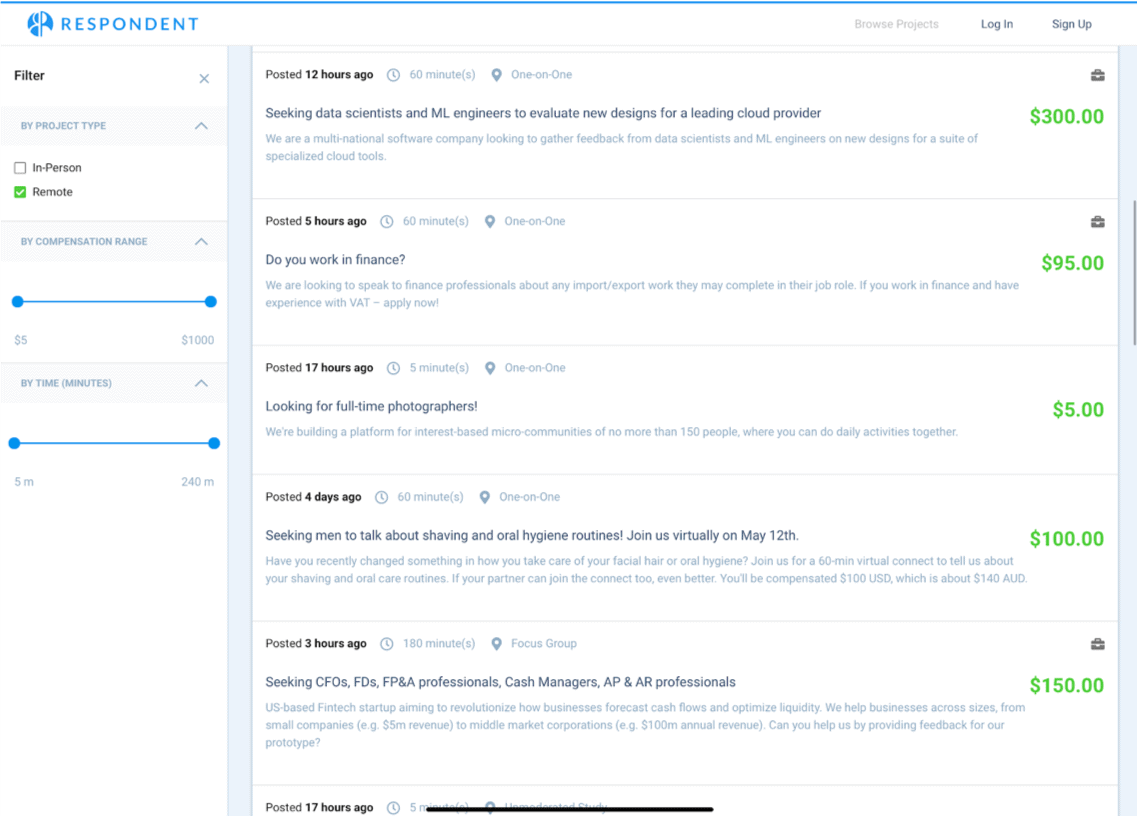 Earning potential: Usually $20+ per hour, sometimes much higher
While companies embrace the idea of using surveys and market research companies to gather insights on their consumers, sometimes they want to dive deeper and talk to people one-on-one. Sites like Respondent.io specialize in making these connections happen.
The requirements for each individual "interview" are more stringent than your normal survey site, so you won't qualify for as many opportunities. The ones you do qualify for, though, tend to pay quite well. It's not uncommon to see some interviews fetch $200 or more for an hour of your time (though, again, the requirements for these are quite specific).
Another site to check out for this type of in-depth research is UserInterviews.com.
Related: 18 Best Passive Income Ideas to Help You Make Money 24/7
9. Teach English as a second language online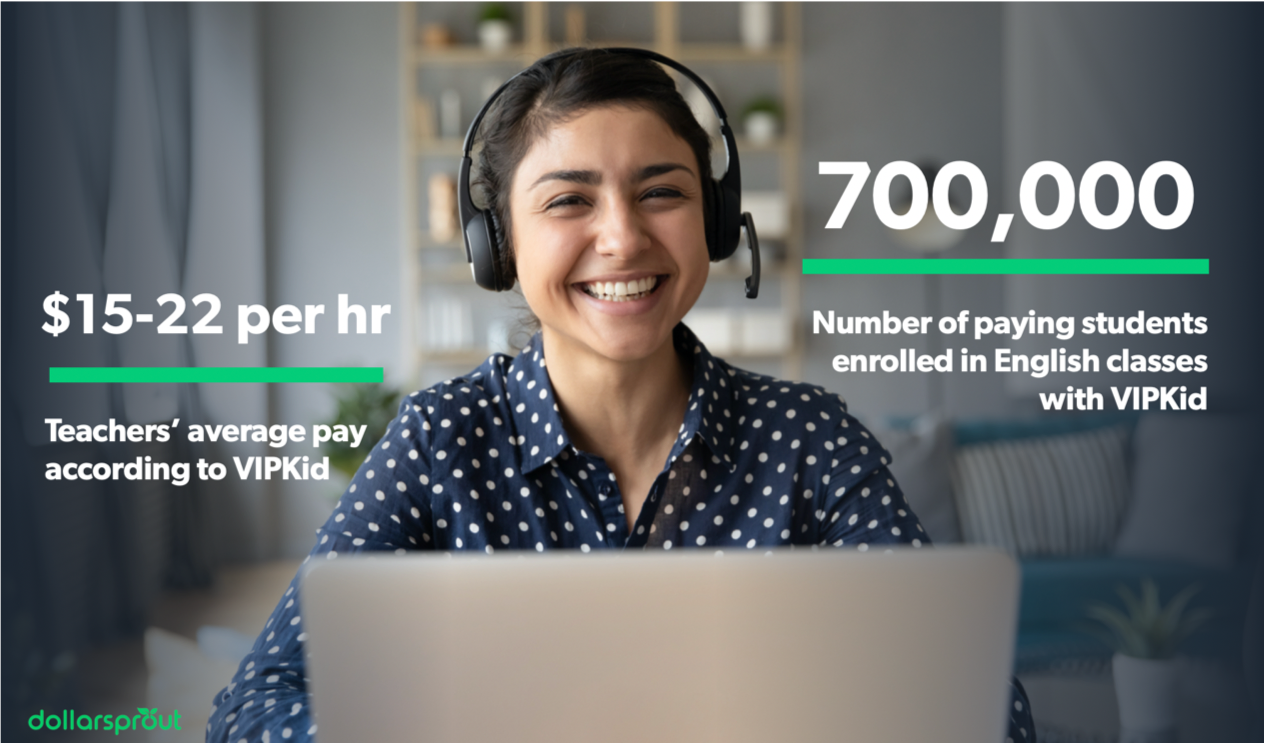 Earning potential: $13-$20+ per hour
As I was doing research into tutoring jobs, I was surprised to learn how large the demand is in teaching English as a second language. In the United States, most students take 2 or 3 years of a foreign language in high school and then move on.
According to a 2016 study by China Youth Daily, nearly 70 percent of parents in China report that "their own children or children they know started learning English before five years old, mainly due to Chinese parents' fixation on giving children an early advantage." That is vastly different from how things are in the United States, which also means that the need for qualified teachers is constantly growing.
There are many private companies that specialize in remotely teaching English to Chinese students, but two of the most prominent are VIPKid and EF Education First.
Earning potential:

$15-22 per hour

Earning potential:

Up to $20 per hour

Requirements:

Fluent English speaker
Eligible to work in the US or Canada
Bachelor's degree in any field
At least 1 year of teaching experience

Requirements:

Native English speaker
Live in the United States
Bachelor's degree in any field
40 hour TEFL certification

Pros and Cons:

+ Flexible schedule

+ Don't need TEFL cert

– Schedule is set 2 weeks out

– Raises are hard to get

Pros and Cons:

+ Flexible schedule

+ High-quality lesson plan materials

– Pay is less competitive

– Must have TEFL cert
10. Get cash back when you shop online (without a credit card)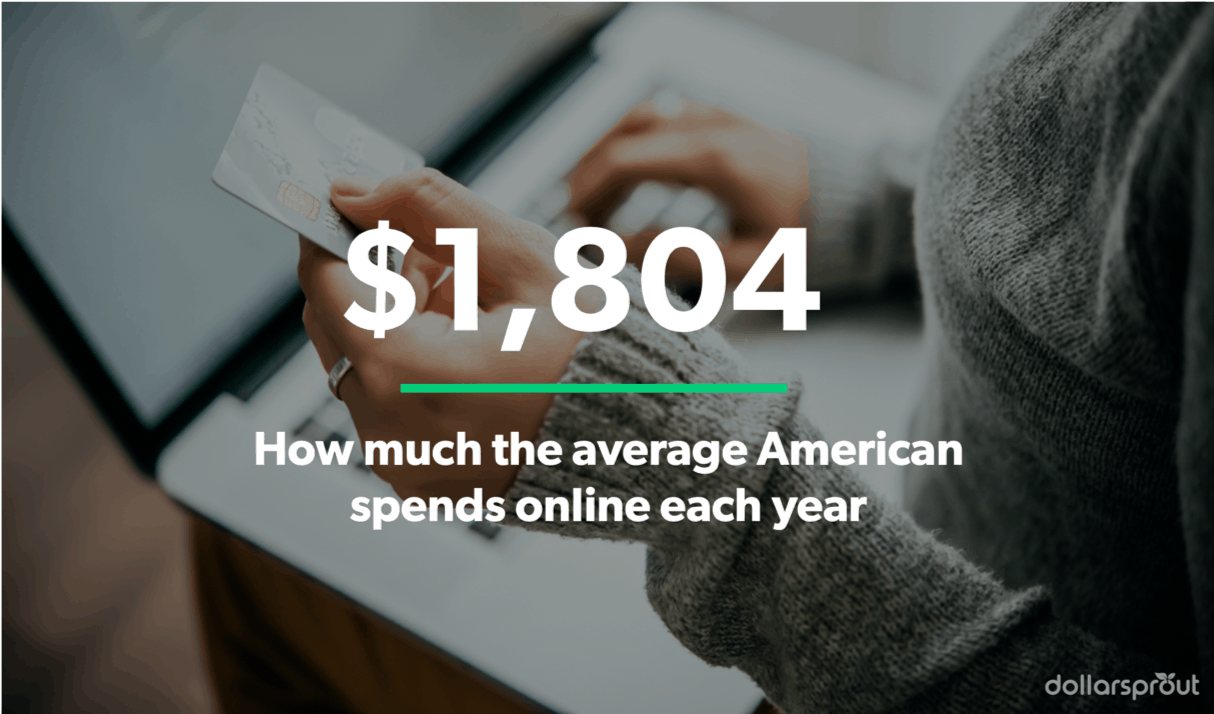 Earning potential: $100+ per year
If you do any shopping online (and if you don't, who are you?), you are probably familiar with cash back apps. The premise is pretty simple: find something you like online, buy it through a cash back portal like Rakuten or find a coupon code, and save some money you would have otherwise spent. The rewards are usually modest, but they add up over time.
One thing I am guilty of is finding one thing I like and sticking to it without ever trying anything new. I've caught myself doing this with cash back apps over the past year or so. I used to exclusively use Rakuten because it was easy and usually got me cash back, but now I make a point to do a quick "comparison shop" between cash back tools to make sure I am getting the best deal available.
Free Cash Back Apps:
Browser extension
Browser extension and portal
Browser extension
Automatically applies best
coupon code available at
checkout
Cashback balance
accumulates in account
Notifies you of sales, coupon
codes, and cash back
4.9/5 stars on Chrome store
5/5 stars on Chrome store
4/5 stars on Chrome store
Note: These brands are paid partners of DollarSprout.
11. Make an investment in your own health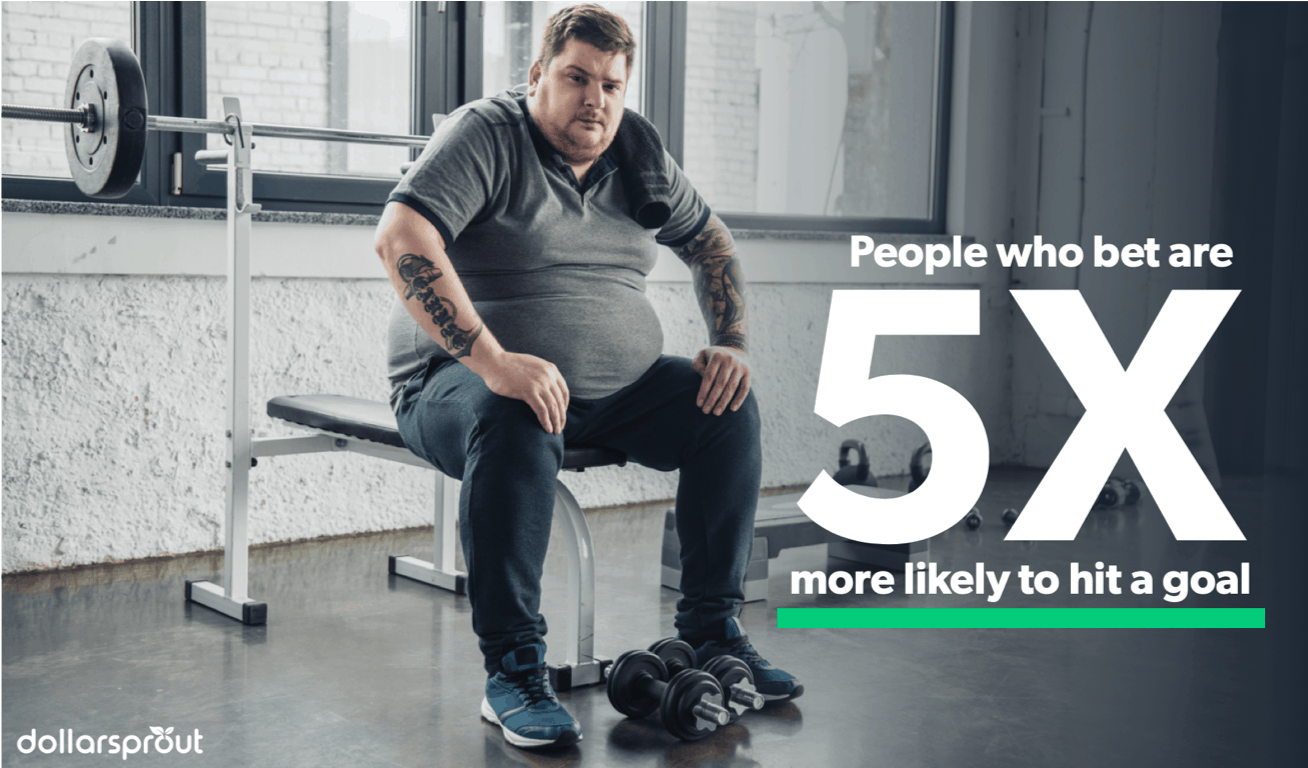 Earning potential: $50-$2,000+ in 6 months
To some degree, money is a motivator for most people. And the prospect of losing money is an even greater motivator.
Sites like HealthyWage and DietBet understand this side of human psychology and use it to incentivize their users to hit weight loss goals. If you want to lose weight and make some extra money in the process, consider placing a "bet" on either of these sites. If you reach your goal (which will be measured via a verified weigh-in), you get paid. If you don't meet your weight loss goal, you lose your bet. See HealthyWage's prize calculator to get an idea of how much you stand to win.
Related: 5 Apps That'll Pay You to Lose Weight 
12. Help with product testing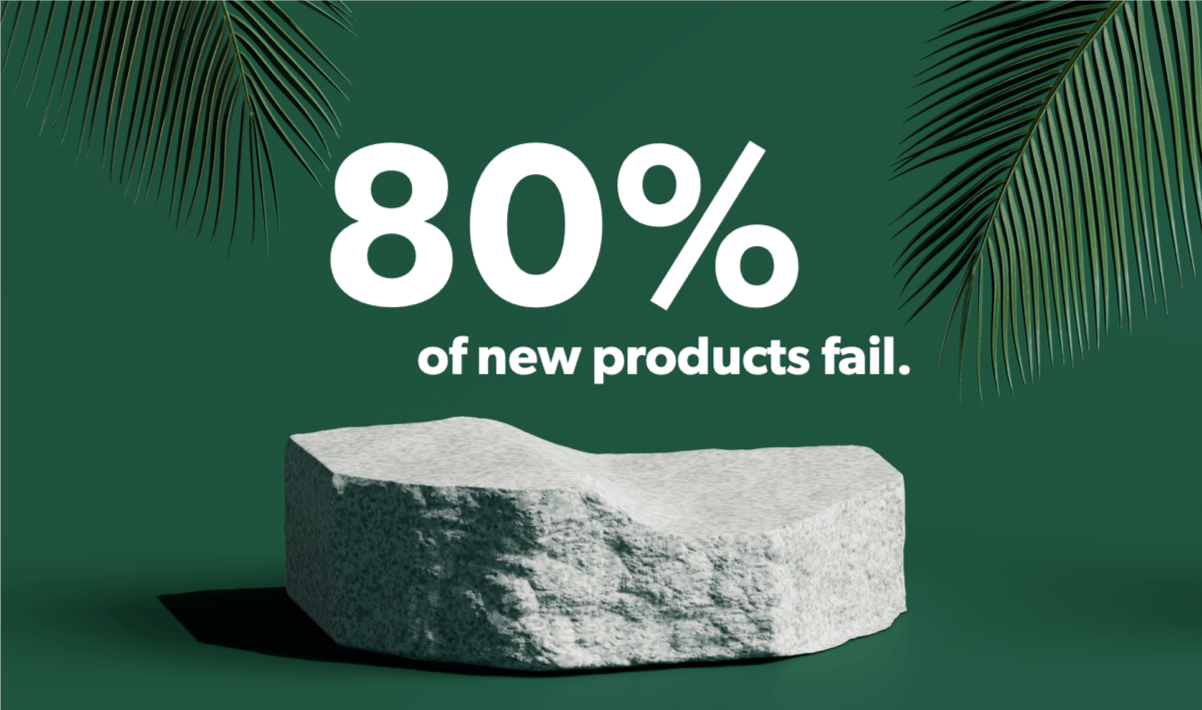 Earning potential: $20+ per month plus products
Before a big product launch, brands solicit research companies, such as Vindale Research, to get as much feedback as possible from potential customers. Putting something out in the market without getting any input beforehand is a recipe for disaster (and lots of wasted money).
In order to get that valuable feedback, companies often use product testers. Product testers agree to give the product a test ride and their honest thoughts, usually in exchange for a free product or monetary compensation (or both).
To get started with product testing, sign up with market research companies and fill out your demographic information. If a testing opportunity comes up that fits your profile, you will be notified of the next steps.
13. Get a promotion at work
Earning potential: $1,000+ per year
If you're willing to go above and beyond and prove your value to your boss, you can move up the corporate ladder. More responsibilities equals more money.
For example, take a look at the average salaries of Starbucks retail employees:
Barista — $11 per hour
Shift supervisor — $13 per hour
Assistant manager — $43,000 per year
Store manager — $50,000+ per year
District Manager — $92,000+ per year
Making the leap to the next level, no matter where you work, is one of the best ways to immediately lock in extra money.
Related: 32 Flexible Ways College Students Can Make Extra Money
14. Ask for a raise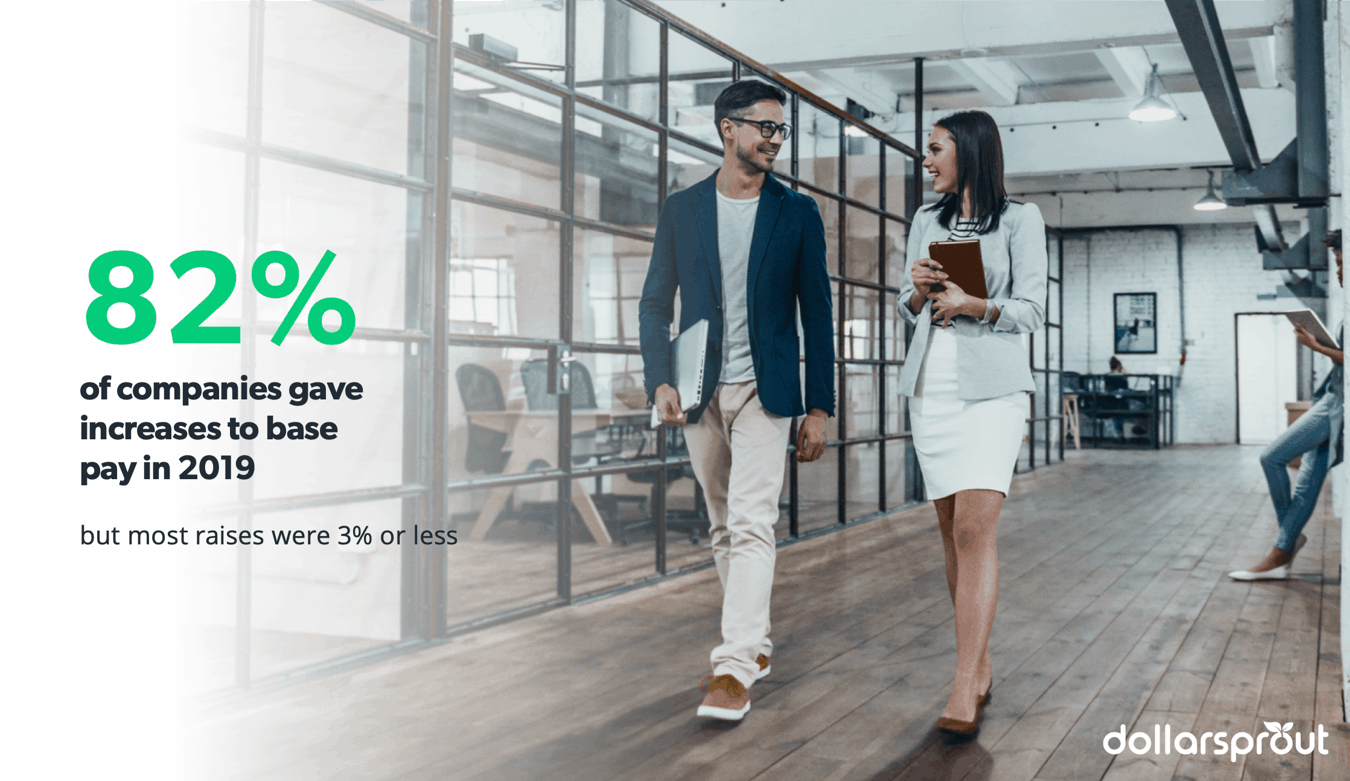 Earning potential: $1,000+ per year
Getting a raise is harder than getting a promotion. Think about it from your boss's perspective. Would you rather a) pay more money for the same service, or b) pay more money for additional responsibilities? Regardless, sometimes a raise is in order, especially if you have worked for several years without one.
15. Pick up a freelance writing assignment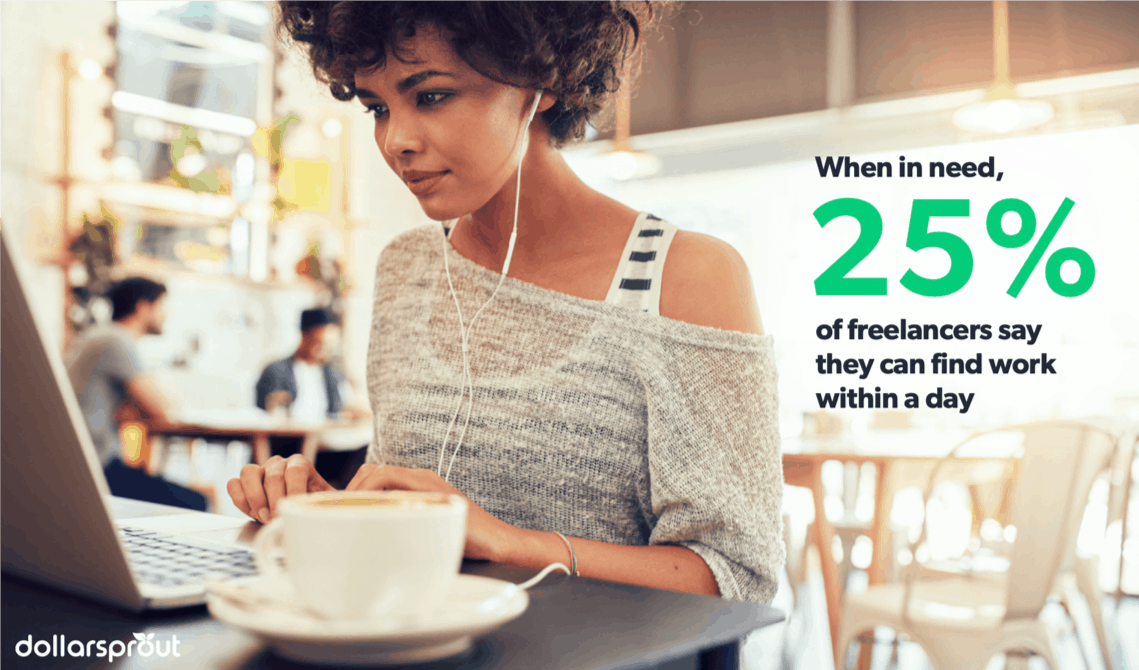 Earning potential: $25-$500+ per article
Have you ever tried to read a long email or message from someone who can't write? It's a painful experience: the grammar errors, run-on sentences, and disorganized thoughts make it hard for anyone to follow.
The truth is, that's how most people write. This means that if you can write in a way that engages a reader and keeps them wanting more, you have a skill that you can charge money for. And, in some cases, a lot.
Making money as a freelance writer comes down to two key steps:
Develop a baseline proficiency as a writer and subject matter expert in a particular field (i.e. cooking, budgeting, technology, politics, etc.)
Finding clients in that field who need your writing expertise. Online publications, like DollarSprout, often hire freelance writers to create content.
16. Become your neighborhood's top dog walker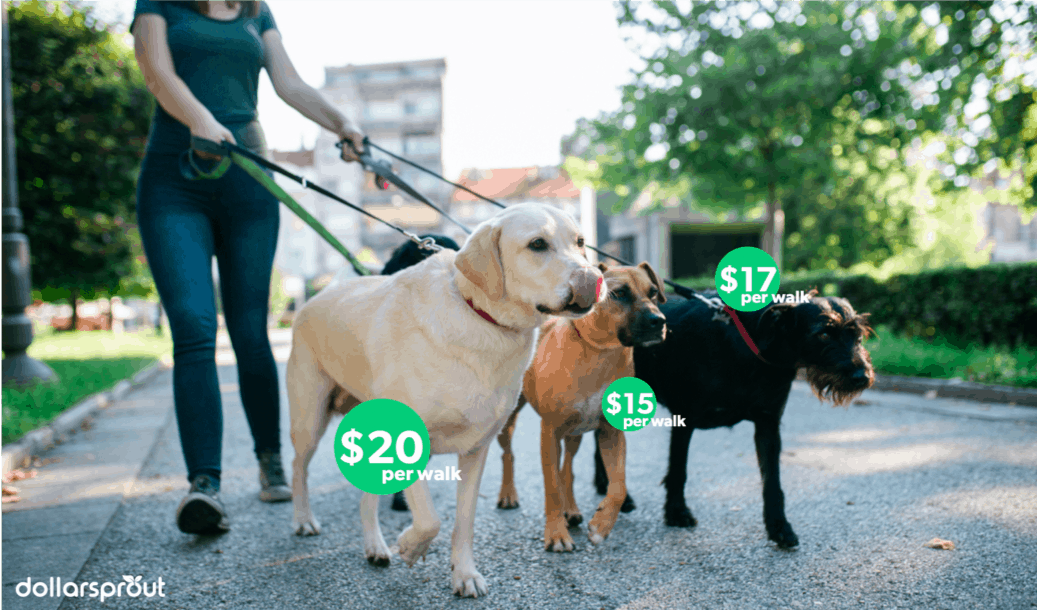 Earning potential: $200+ per month
Americans spend a staggering amount of money on their pets each year. In fact, the American Pet Products Association (APPA) estimates that $72.56 billion was spent on pets in 2018. This includes food, veterinary care, and toys, but it also includes pet sitting and dog walking.
That's where you can come in and make some extra cash. With apps like Rover and Wag, connecting to pet owners who need these services is a simple process.
Related: 6 Cute Ways to Make Extra Money With Your Pets
17. Pressure washing, lawn mowing, carpet cleaning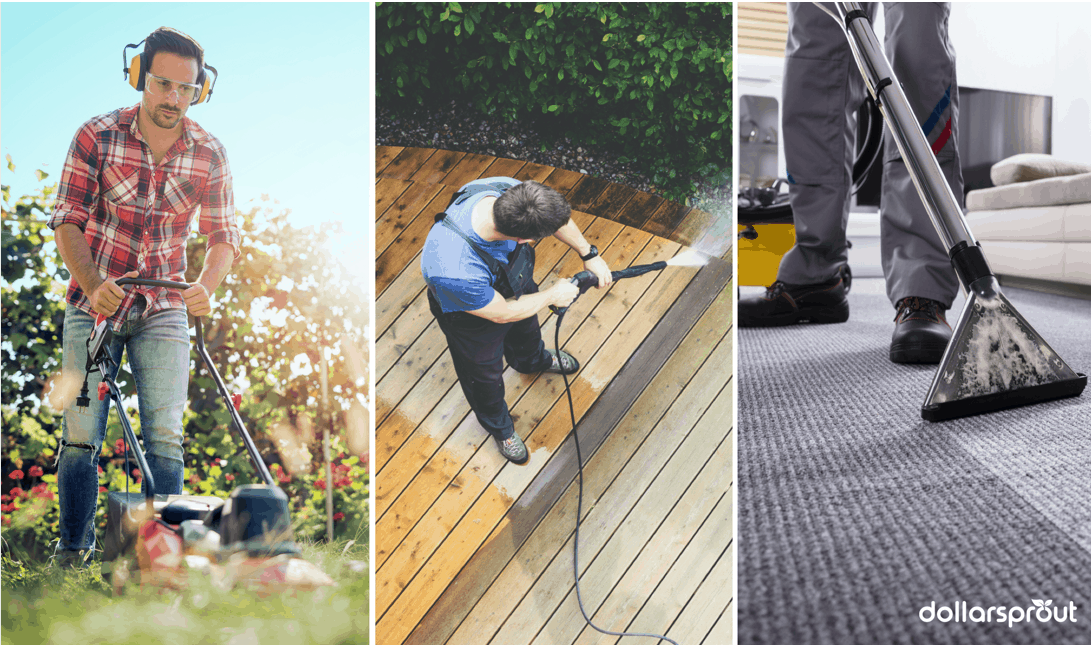 Earning potential: $200+ per weekend
There are two things many homeowners don't like: manual labor and buying expensive tools for projects. If you have a lawnmower, a pressure washer, or a heavy-duty carpet cleaner, you can solve those problems and get paid in the process.
To advertise your services, you can post flyers in your neighborhood, post in local Facebook groups, or do it the old-fashioned way and knock on doors.
Related: 17 Best Places to Find Micro Jobs (Earn Up to $130 per Task)
18. Become a research subject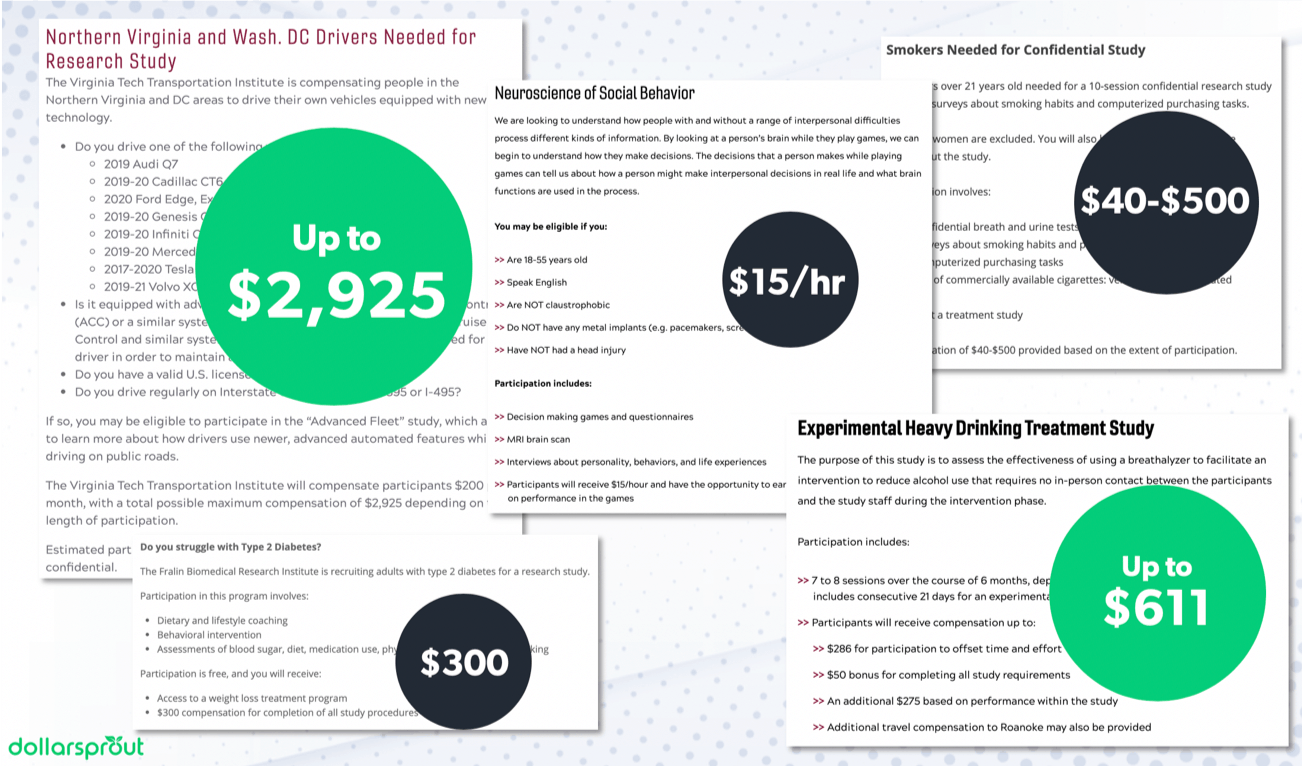 Earning potential: $20-$500+, depending on the study
When I was a student at Virginia Tech, I participated in a 6-week study that looked at the effects of a high-fat diet on metabolism and digestive health. In addition to having all my meals paid for (and prepped) for 6 weeks, I was also paid $500 for my time.
If you live near a university, check the web pages of different departments to see if there are any researchers looking for subjects. You may also want to check out Craigslist (that's where I found my study), but beware of giving out any personal information before you know for sure that the opportunity is legit.
Related: 15 Places to Find Paid Research Studies
19. Teach a live webinar on something you know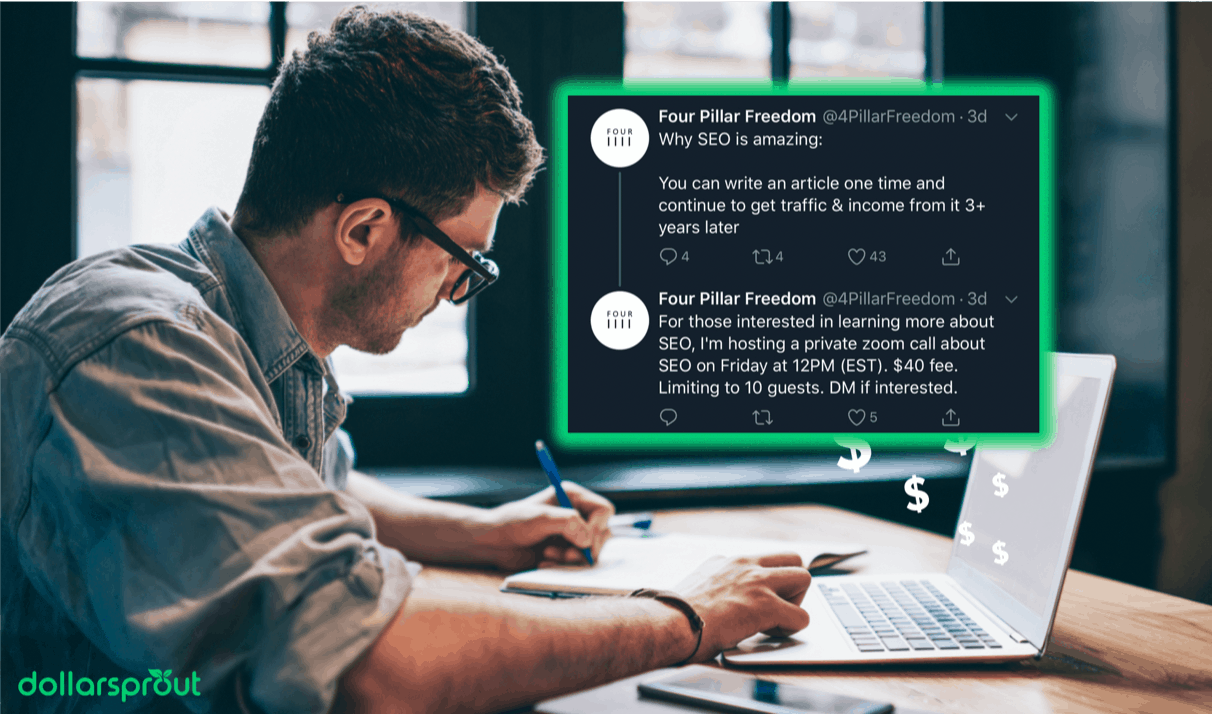 Earning potential: $50+ per webinar
Webinars have been around for years, usually as a sales funnel for a paid product or service. But with video conferencing via Zoom or Skype becoming more mainstream, there is nothing stopping you from hosting your own live teaching session to paying students.
In the example above, a personal finance blogger is offering training on search engine optimization (SEO). If ten people signed up for $40 each, that is a quick $400 he just made. For this model of making money, you don't need a particularly large social media following — you just need to get the right people in the door.
Webinar ideas you can try:
Live at-home fitness classes
Cooking
Writing workshop
An Excel class
Nutrition coaching
First-time homebuyer class
20. Take advantage of bank signup bonuses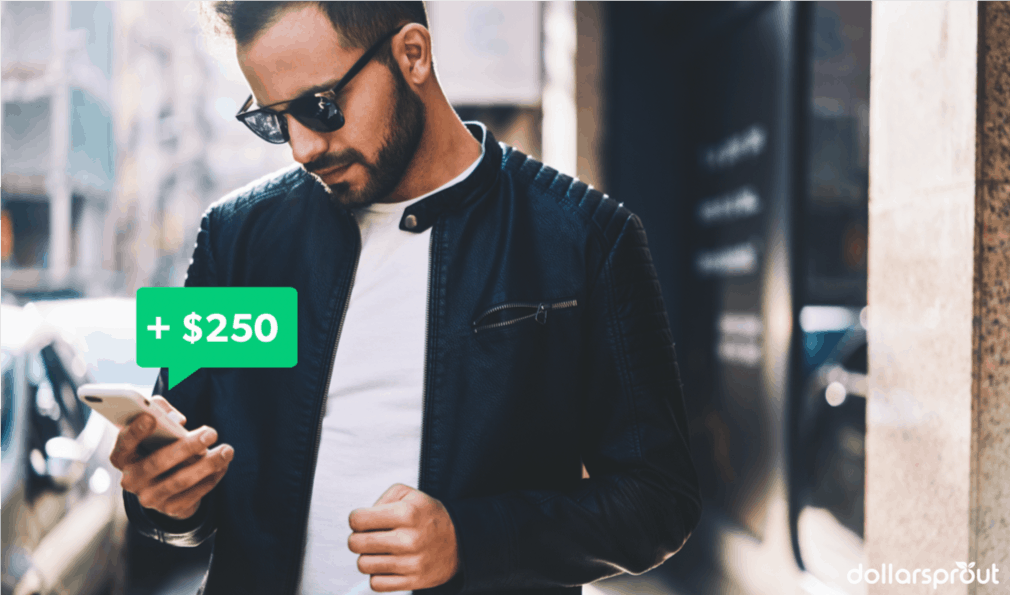 Earning potential: Usually $100-300. Up to $700 in some cases
The banking industry is cut-throat, and banks will do anything they can to get new clients. Banks are smart; they know that once they get someone to bank with them, that person is very unlikely to leave. Think about it. When was the last time you switched banks? It's probably been a while.
So, to encourage clients to leave other banks and come to them, banks will often offer hefty signup bonuses for new accounts opened. There is usually a minimum deposit amount needed to qualify for a signup bonus, so be sure to check your eligibility before making any moves.
You can find an up-to-date list of the most competitive online savings accounts here.
21. Resell your unused gift cards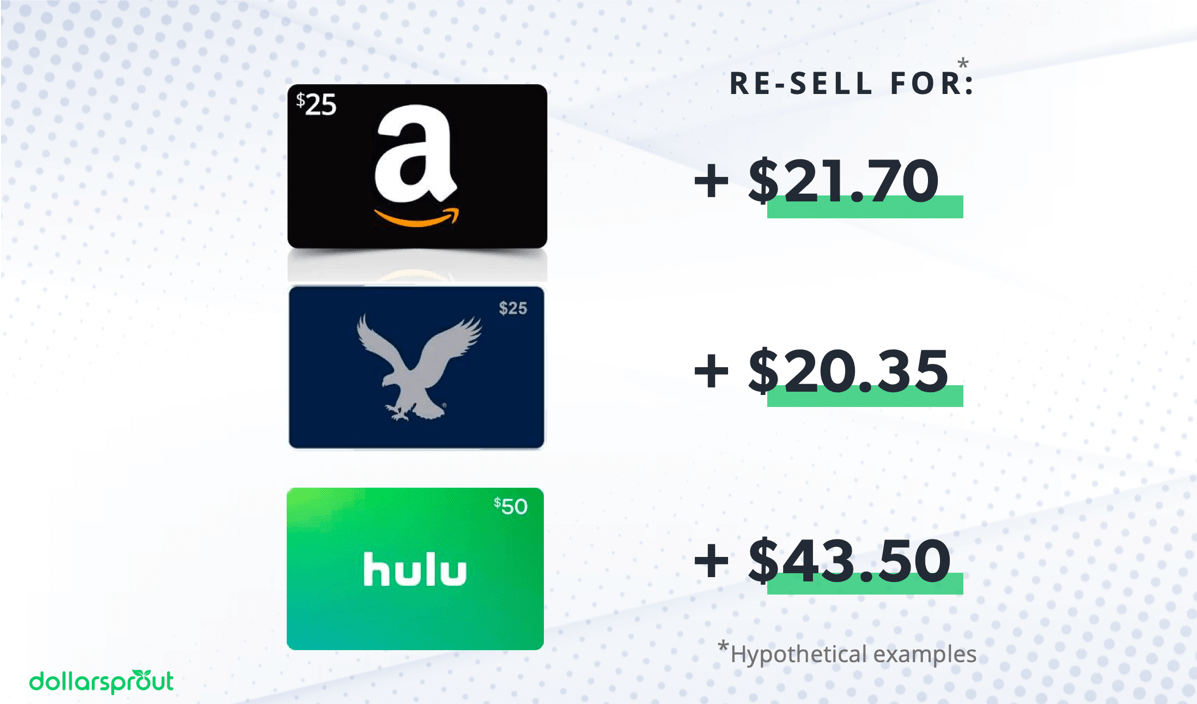 Earning potential: 70-90% of a gift card's value
Have you ever found yourself with a stack of gift cards after the holidays or your birthday? If so, you might know the feeling of being compelled to spend money at a certain merchant just because you have a gift card, not necessarily because you want or need anything from there.
I had one pair of American Eagle jeans as a teenager that I didn't particularly like, but a family member (who shall not be named) thought I was a die-hard American Eagle fan. Every year I would get a gift card for AE, and I never knew what to do with it.
Turns out, there are plenty of websites, like Raise.com, that offer cash for gift cards. For instance, I might be able to sell a $50 American Eagle gift card for $40 cash. Sure, I'm getting less than the card is worth, but at least the gift card is converted into cash that can be used for anything.
Related: Easy, No-Brainer Ways to Get Free Gift Cards
22. Sell handmade art in cafes, restaurants, or online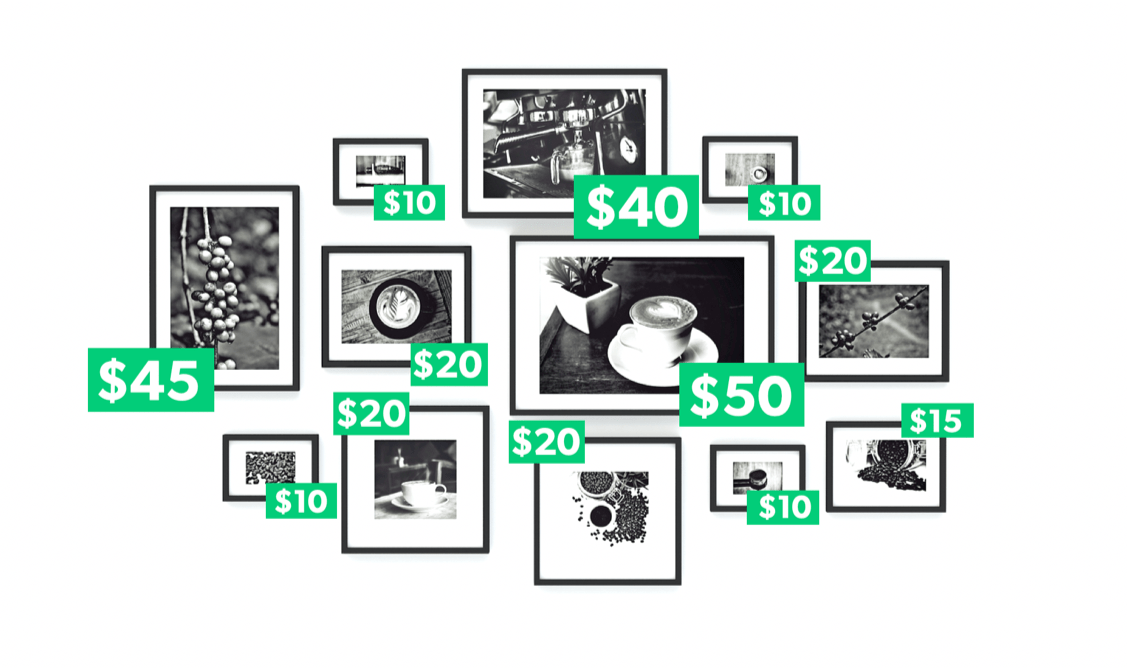 Earning potential: $10-100+ per piece sold
Do you like creating art as a hobby? If so, there are lots of opportunities to turn a hobby into a profitable side hustle.
Etsy is an online platform that allows artists to sell their handmade art to a large audience in exchange for a small portion of the final sales price.
If you'd rather sell locally, ask around at non-franchised cafes and restaurants near you if they'd be willing to display your art for sale in their dining area. If the owner or manager likes your work, most will gladly say yes. You'll probably still end up paying a commission on any sales, but at least your art will be enjoyed by patrons in the meantime instead of sitting in your home.
Related: The Most Profitable Places to Sell Handmade Crafts Online
23. Sell your old gold or silver jewelry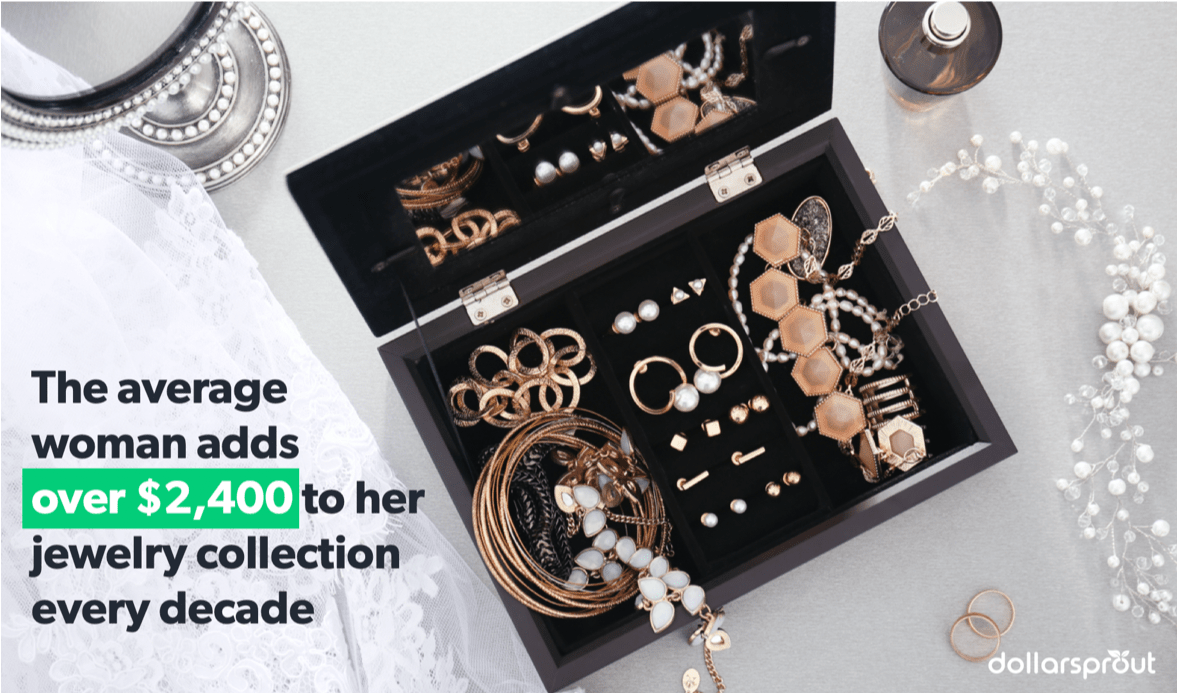 Earning potential: varies
If you have any jewelry laying around the house and don't mind parting ways with it, checking out places to sell your jewelry online is a great way to make money fast. When you go to sell your jewelry, keep these tips in mind:
Know what type of gold or silver you have
Find a reputable buyer
Know the current price of gold and silver
Get an appraisal of your piece
Shop around to find the best deal
24. Take advantage of your employer's referral program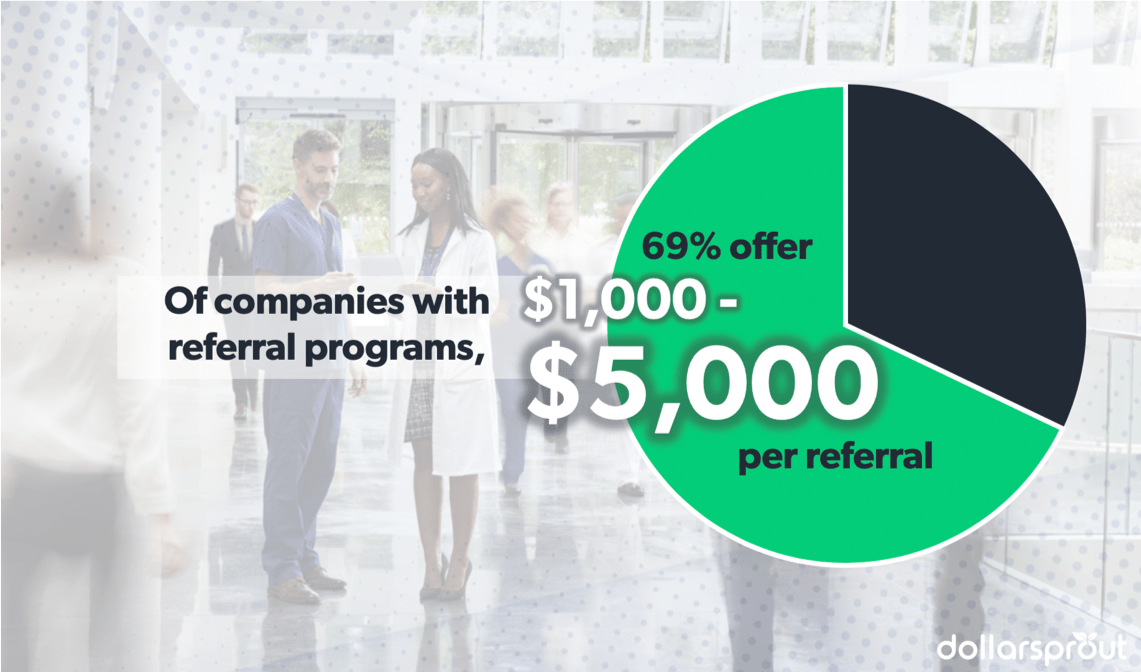 Earning potential: $250-$2,000+ per referral
Many employers are often on the lookout for top talent to join their team. Depending on where you work and the needs of your employer, there may be incentive programs that give you the chance to get paid for any successful referrals you provide.
Example: Let's say you are a Registered Nurse (RN) working at a regional hospital. The hospital has a referral program that offers $500 to any employee who refers another RN to join the team. If you have a friend who is about to graduate nursing school and you tell them to apply at your hospital, you would get $500 if they are successfully hired.
To find out if your company offers a program like this, ask your HR department.
25. Find house sitting gigs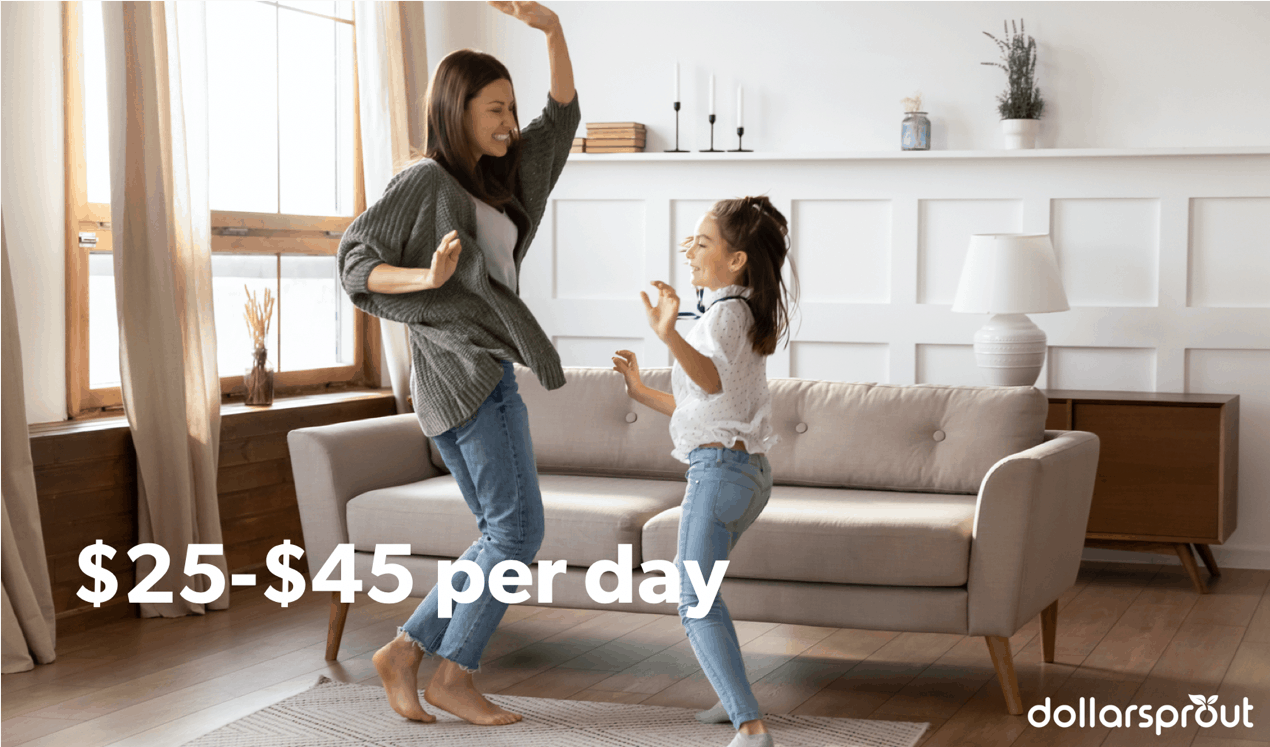 Earning potential: $25-$45 per day
This is an especially popular way to earn quick cash during the holidays and over the summer when many families are vacationing. The requirements needed to become a house sitter are usually fairly low; you'll need a clean criminal record and positive reference or two. If you are interested in learning more, check out our guide to making money as a housesitter.
26. Become a mystery shopper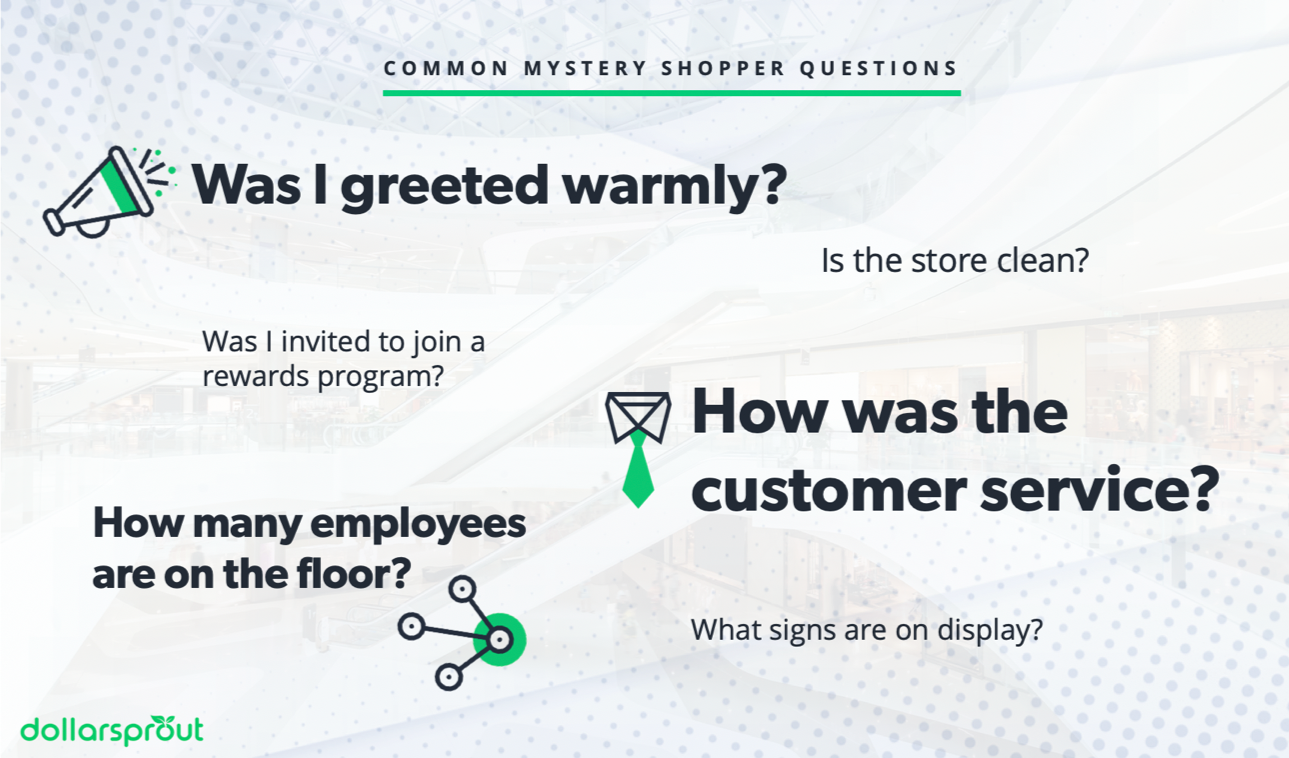 Earning potential: $50+ per month
One challenge that retail businesses and chain restaurants face is keeping the customer experience the same across several different locations. In order to monitor across different locations, companies will hire "mystery shoppers" to secretly shop at a store and then provide feedback on their experience. And of course, these mystery shoppers are paid for their time.
A mystery shopper will usually take note of things like merchandise stock levels, what promotional signs are on display, and how the customer service was. To become a mystery shopper, start by finding a reputable company that specializes in this type of work. Stay away from any company that tries to charge you an up-front fee for training.
27. Become an Amazon Flex delivery partner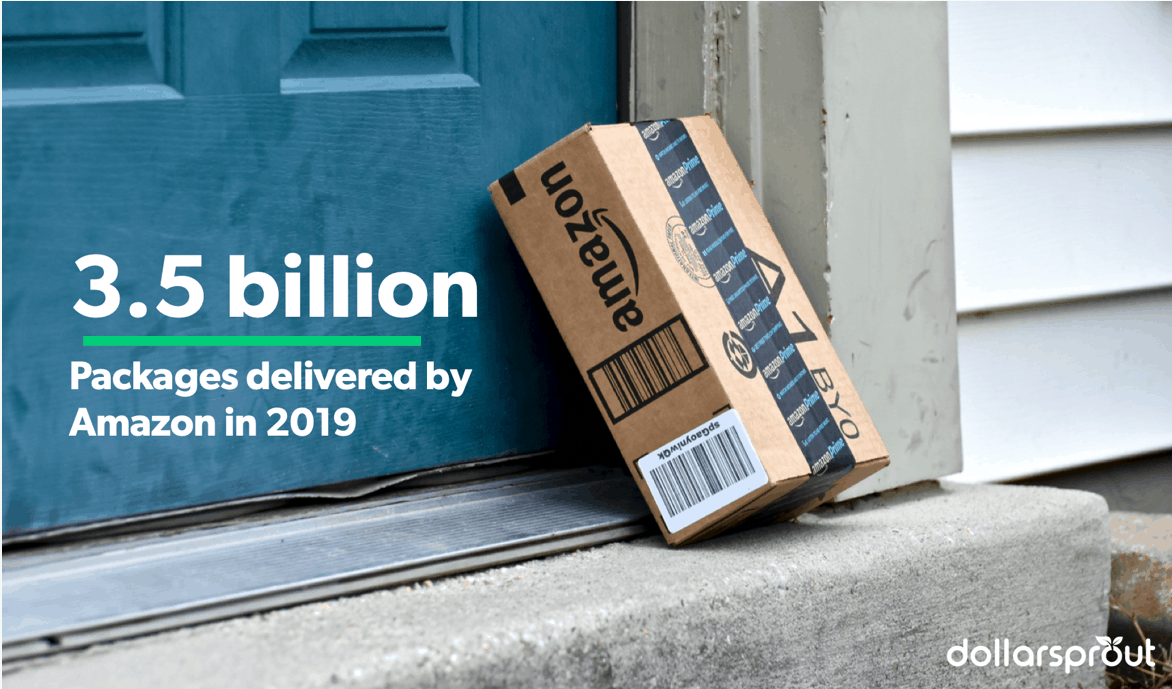 Earning potential: $18-25 per hour, according to Amazon*
Amazon never seems to go out of style. But did you know that the company has an almost constant need for more drivers to deliver packages? Similar to companies like Uber, Postmates, DoorDash, etc., Amazon is always on the lookout for independent contractors (i.e, not employees) to join its fleet.
If you have a vehicle that can reasonably fit several packages and meet other requirements, you can start making money on your own schedule with Amazon. According to Amazon's site, delivery partners sign up to fill delivery windows, which are typically between 2 and 6 hours.
*From Amazon: Actual earnings will depend on your location, any tips you receive, how long it takes you to complete your deliveries, and other factors.
Related: 13 Ways to Make Money Delivering Food, Packages, and More
28. Create drone videos for real estate agents
Earning potential: $100-$500 per video
Real estate is a competitive business, and with sites like Zillow and Trulia that are flooded with listings available for public view, agents need to stand out. It's too easy to ignore a mediocre listing, even if the house itself is great.
A well-crafted and well-edited drone video of a property and the surrounding area is one way to quickly make a listing more memorable — and therefore garner more inquiries from potential buyers. The problem is, most real estate agents aren't experts in aerial photography.
If you have a drone (or are willing to invest in one), start learning how to capture great footage. Build a portfolio of 2-3 solid videos, then start calling and emailing any agents in your area that aren't including drone footage in their listings.
Related: How to Get Started with Real Estate Investing 
29. Do traditional real estate photography
Earning potential: $200-$400 per shoot
While fancy drone footage is a great way to make a listing stand out, it's not as important as having high-quality photos of each room in a property. Have you ever seen a listing where the photos were clearly taken by the owner with no photography experience? It's an instant turnoff.
Most real estate agents have a professional photographer they work with for new listings, but if you are willing to network and make connections with the agents in your area, opportunities are bound to open up. What matters most to agents is the quality of your work and your responsiveness, both of which are 100% in your control.
Related: 4 Ways You Can Get Paid to Take Pictures 
30. Convert your garage or basement into an income source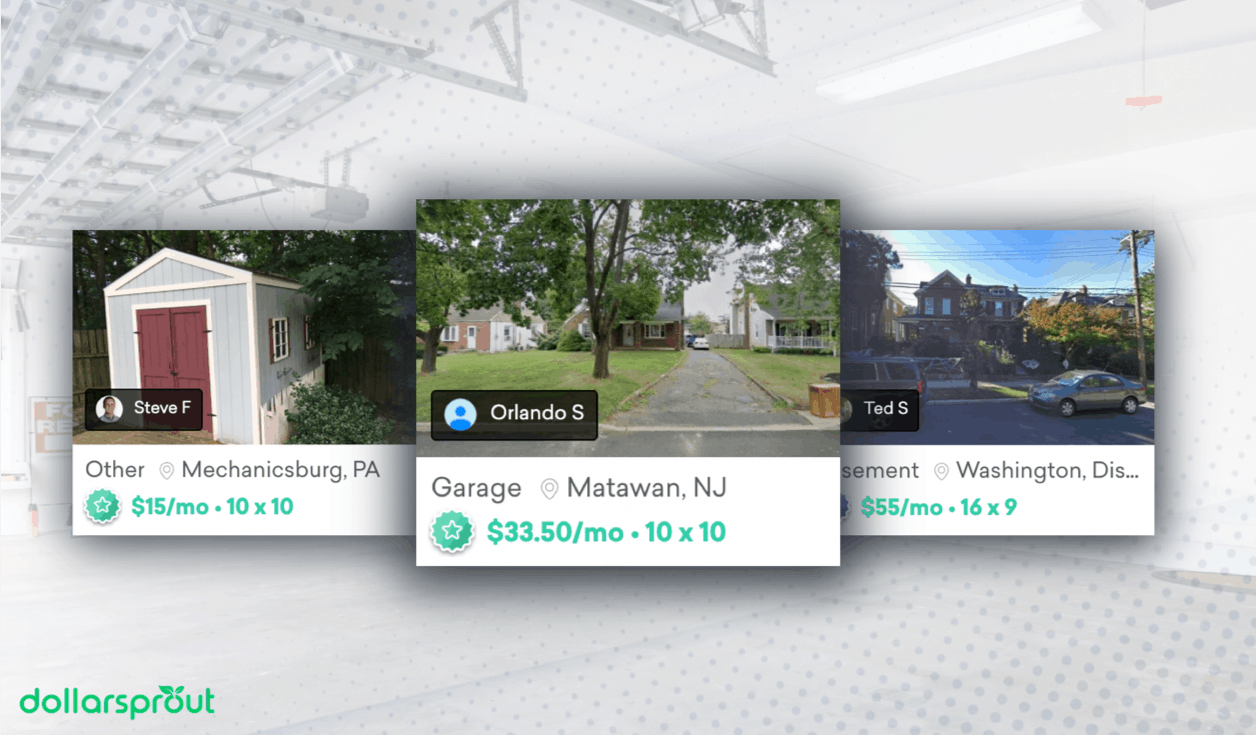 Earning potential: $25-50+ per month
Storage units are expensive. To address that, a new company, Neighbor.com, has come into the picture. It's basically the Airbnb of storage space and parking spots.
If you have the space available and don't mind storing a total stranger's stuff on your property, it can't hurt to create a listing and see if there are any takers. According to Neighbor.com, a customer can save over 50% by renting space through the site. Once the word gets out about them, expect to see this become much more mainstream over the next few years.
Related: A Detailed Guide to Renting Out Your Space for Money
31. Check your credit card rewards balance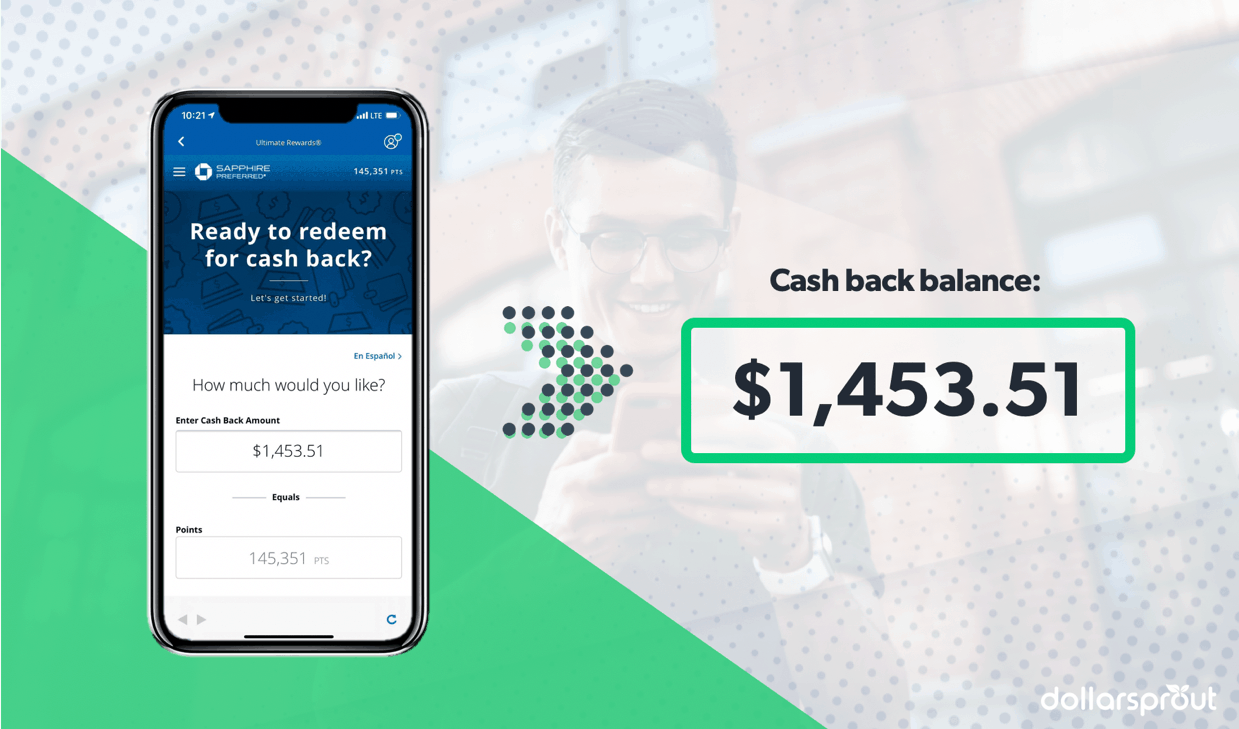 Earning potential: variable
This is the modern-day equivalent of checking for spare change underneath your couch cushions, but with a potentially much higher payout.
I am a chronic "points hoarder." I've always liked stashing my rewards and seeing the balance accumulate. One day I plan to use my points on booking a vacation somewhere, but if I was in a pinch and needed money right away, I could always convert the points to cash.
32. Create your freelancer profile on Upwork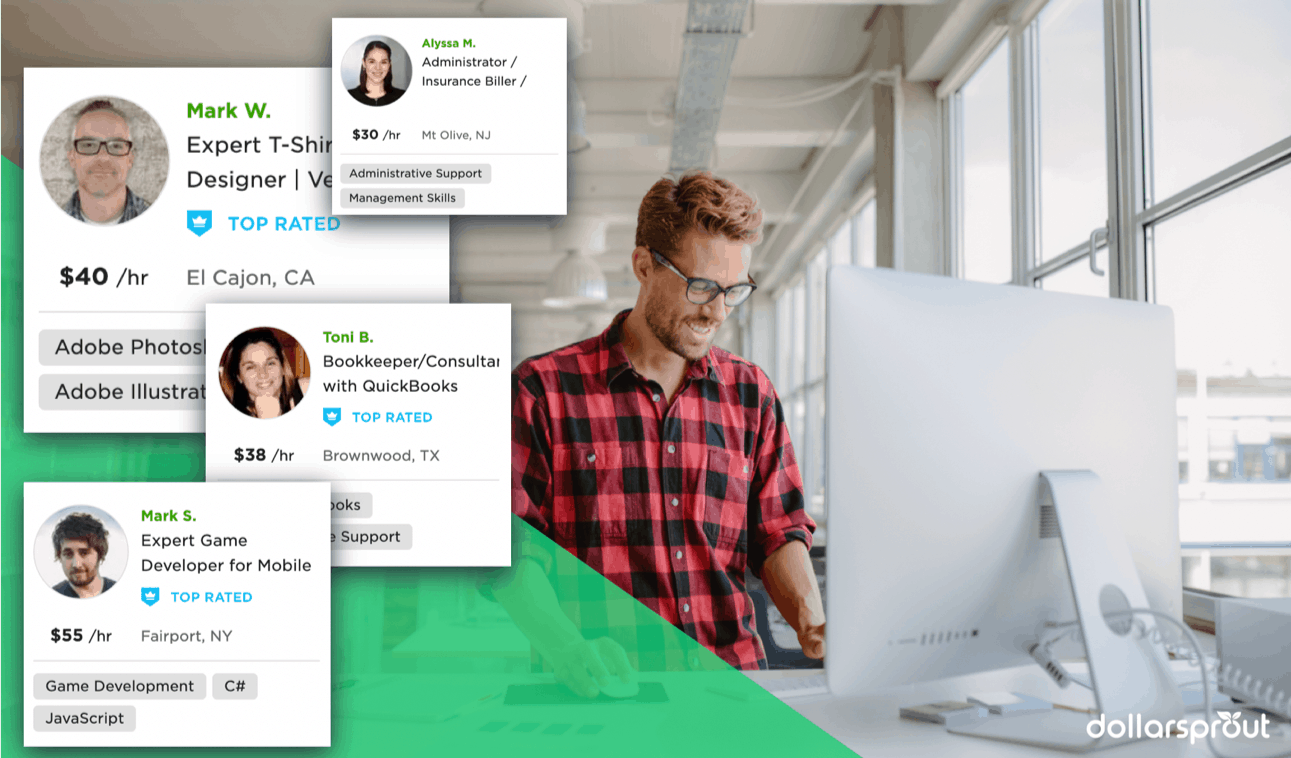 Earning potential: $10-$500+ per project
If you have any skill that can be performed for a client remotely, it is almost guaranteed that there is a need for that skill by someone on Upwork.
Upwork is a site that connects freelancers to clients in dozens of different specialties. The site is especially useful for freelancers that have not yet built up their own personal network of work connections and need to drum up business ASAP.
Some of the most popular categories on Upwork are:
Graphic design
Customer service
Accounting
Administrative support
Web and mobile development
Related: 51 Best Freelance Job Websites to Find Your Next Remote Gig
33. "Donate" plasma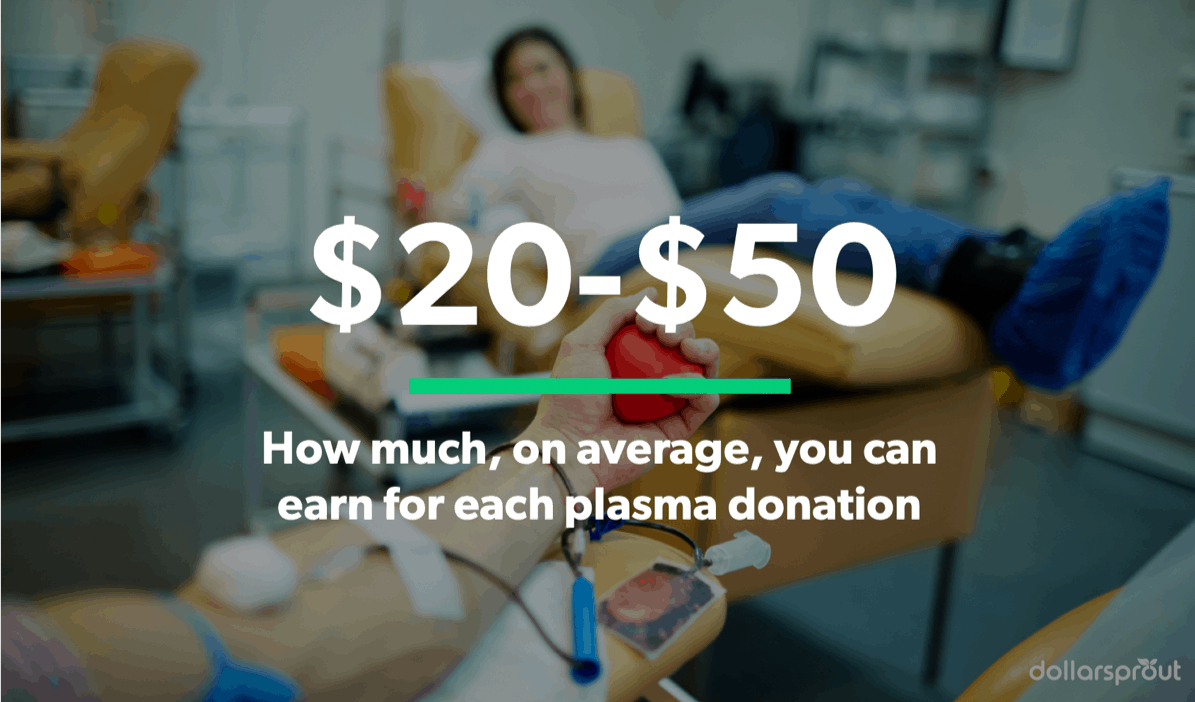 Earning potential: $20-$50 per donation
Technically it's not a donation since you are being compensated. But nonetheless, there is money to be made selling plasma for those willing to endure a few needles.
For new donors who donate a certain number of times during a specified time period, there may be special bonuses. For instance, Octapharma Plasma pays an extra $400 for new donors who sign up. The FDA limits donations to two in a week and two days apart, which means that you can theoretically earn a few hundred dollars each month by giving plasma.
34. Offer consulting services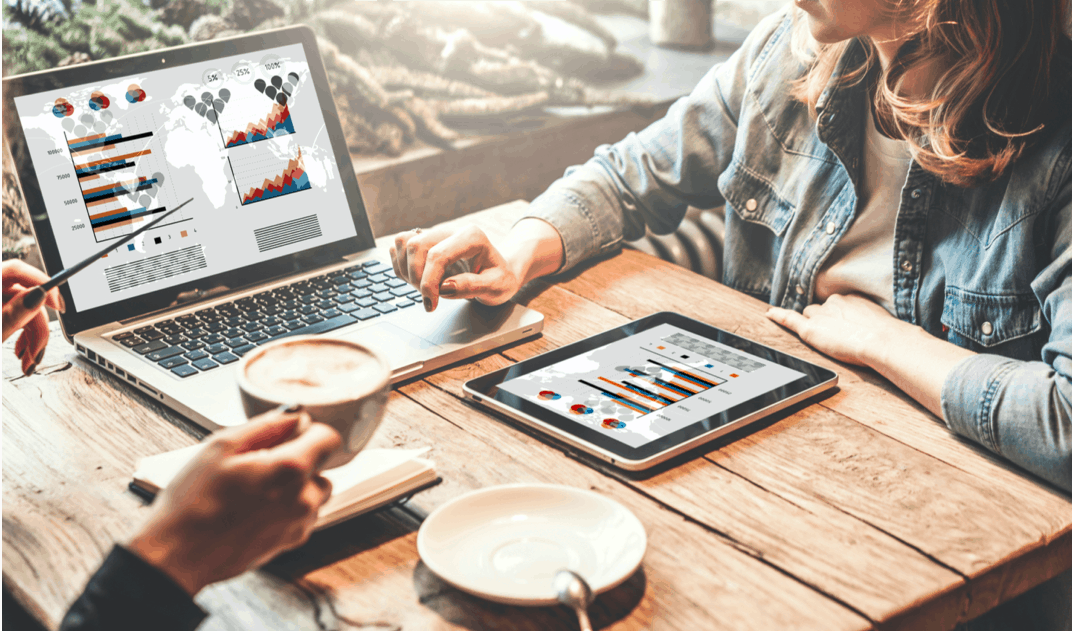 Earning potential: $25-$300+ per hour
Consulting is big business, and anyone who is an expert on something can become a consultant. Startups and established companies alike use consultants to find guidance on strategic decisions, streamline processes, and offer input on products and services.
Suppose you wanted to open up a coffee shop in your town, but had no experience in the coffee industry. By hiring a consultant who is an expert in the coffee business, you would have a much higher chance of success.
If you are an expert in a given field, you can create a profile on a site like Clarity.FM and get connected with entrepreneurs who are seeking guidance.
Related: How to Make Money as a Virtual Consultant 
35. Get paid to test out video games or apps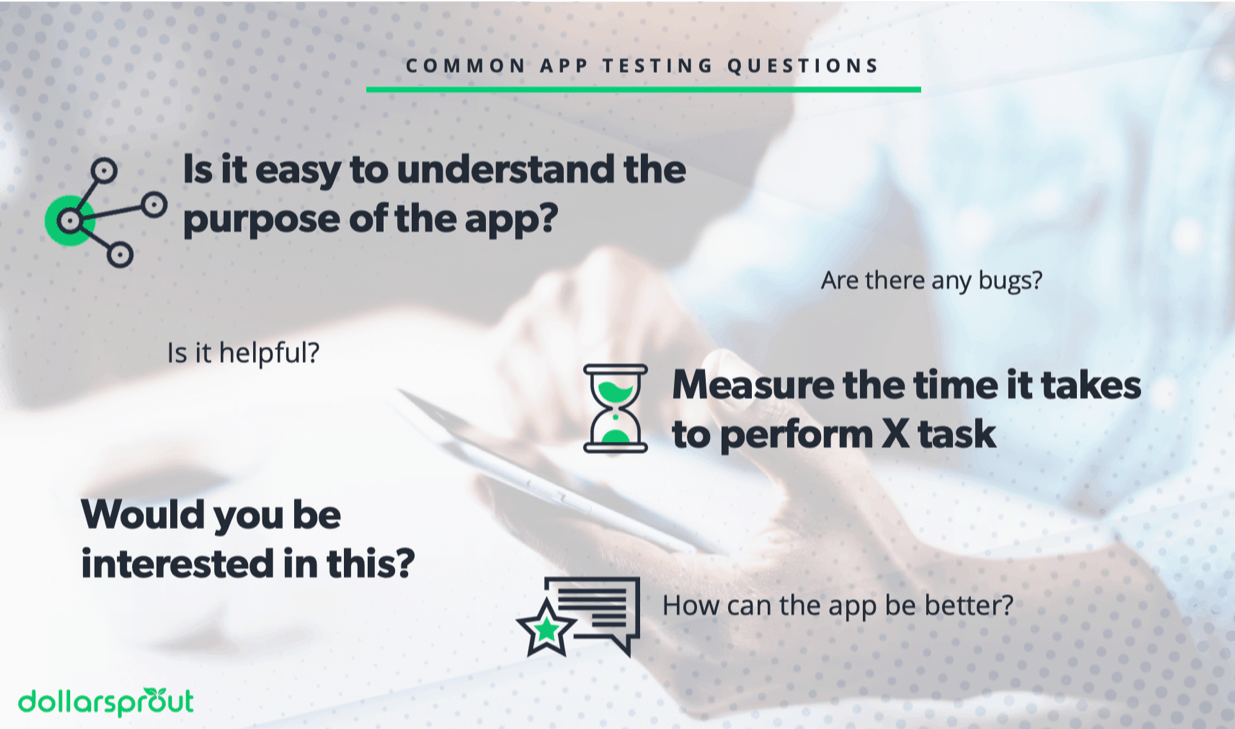 Earning potential: up to $5-$20+ per test
App developers and video game makers use beta testing to uncover bugs and kinks in their work before releasing it to the general public. If you have a knack for spotting mistakes and enjoy playing around with new apps, beta testing could be a fun way to make money.
For many tests, you will be asked to write about your experience in trying out the game or app. The more thorough your review is and the deeper your insights, the higher you will be rated as a reviewer. Top-rated reviewers tend to get the highest paying testing opportunities.
Betafamily.com and Playtestcloud.com are two reputable sites to sign up as a beta tester.
Related: 13 Legit Ways to Make Money Playing Video Games
36. If you're a hospitality worker, pick up an extra shift on Instawork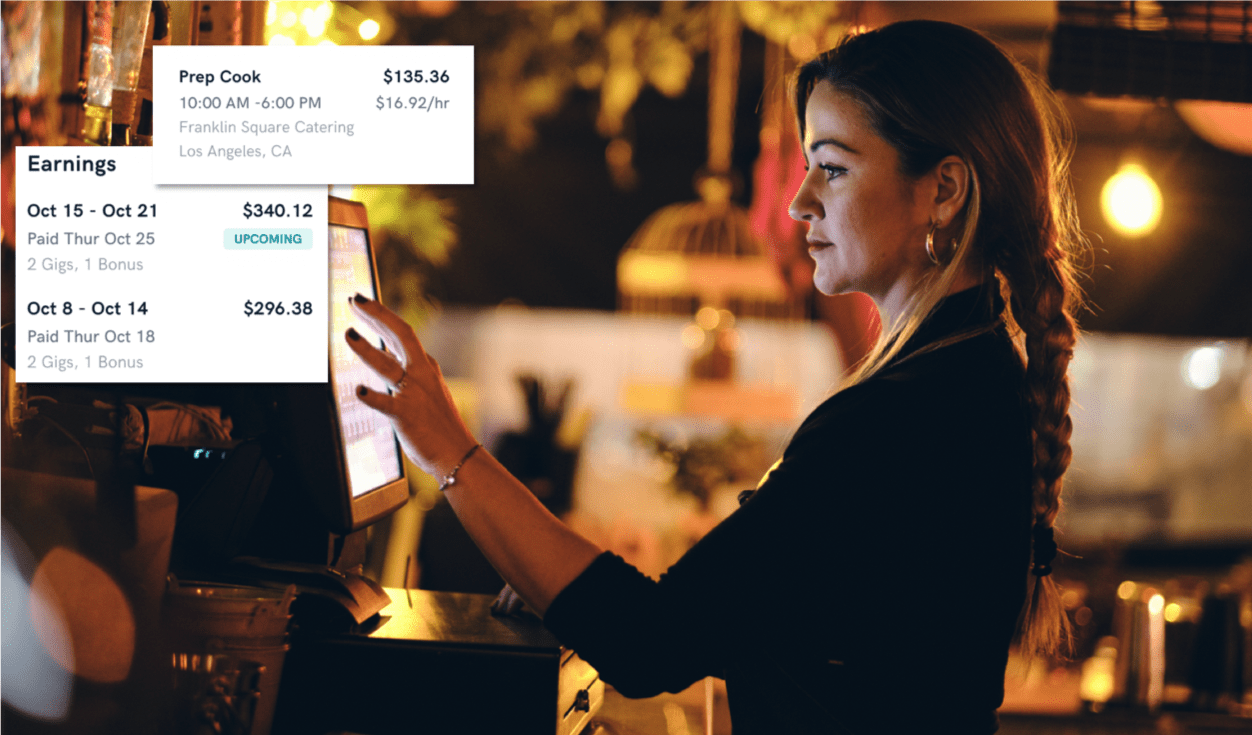 Earning potential: varies
As an hourly worker, there is almost nothing worse than wanting to pick up extra shifts only to find out that there are none available. And for employers, having no one available to cover a shift is just as frustrating.
Instawork is a platform that hopes to solve that problem by connecting hourly workers to businesses that need extra help. That means that, hypothetically, if you are a barista at Starbucks, you can pick up random shifts at a local coffee shop that fits your schedule.
Once you make your profile, you're able to claim shifts that match your skillset (i.e., a bartender picking up a bartending shift). Besides the opportunity to pick up extra work, being an Instawork regular gives you the chance to expand your professional network considerably by working at multiple places. More connections = more chances to grow your career.
37. Become a Lime Juicer or Bird Charger (A.K.A. get paid to charge scooters)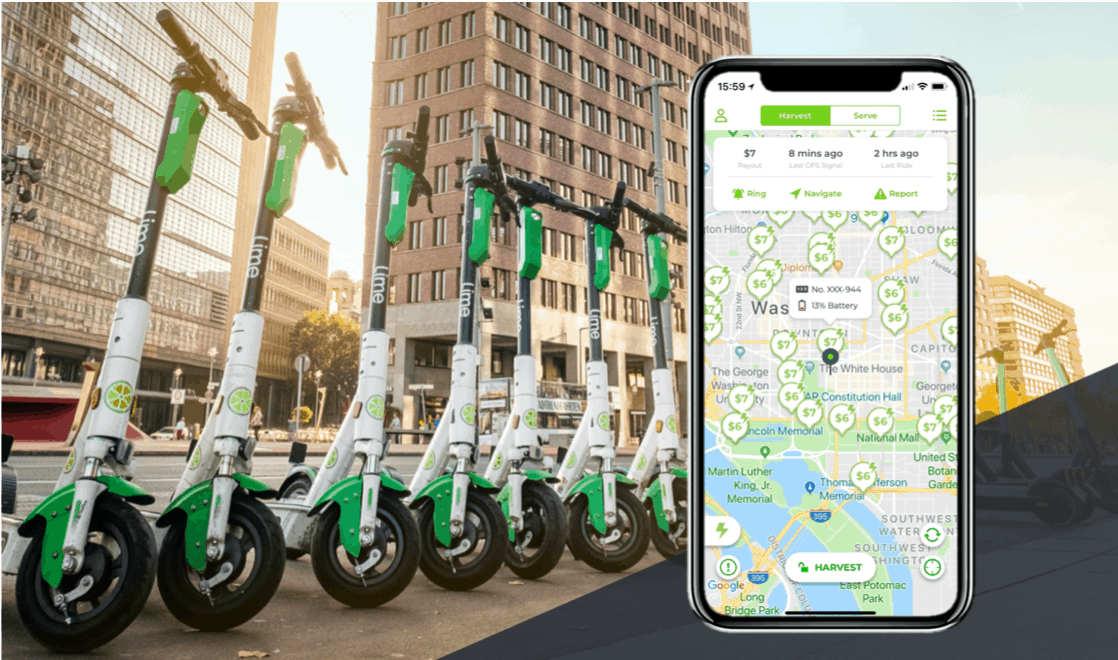 Earning potential: $10-$30+ per hour
If you live in a metropolitan area that has been taken over by the electric scooter craze, you have a great opportunity to earn quick cash whenever you'd like.
Lime, for instance, will pay you for collecting scooters around town, charging them, then returning them to a "LimeBase", which is just a consolidated location of scooters (like in the image above). A scooter typically takes around 4-6 hours to charge. What most juicers do is collect the scooters in the evening, bring them home to charge, and then return them to LimeBase in the morning. Bird, another popular scooter company, works in a very similar way. For anyone willing to hustle, this is a great way to make money.
In order to become a Lime Juicer, you will need to purchase a charging pack. Lime offers a pack of 4 for $20, which is an investment that should pay for itself after your first day of juicing.
Related: 50 Side Hustle Ideas for Earning Extra Income 
38. Rent out your space on Airbnb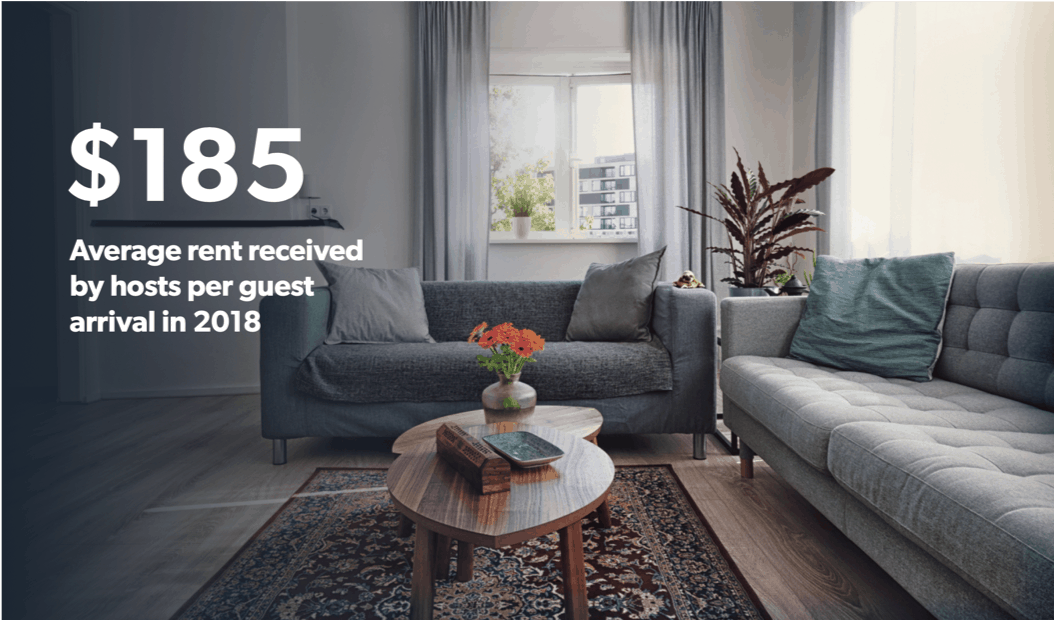 Earning potential: $500+ per month
If you have room to spare in your home, Airbnb could be the perfect way for you to easily make some extra money.
The premise is simple: see how much your space might be worth, list a single room (or the whole house) on the app, screen potential guests, and then get paid. Airbnb provides up to $1,000,000 worth of insurance to cover your belongings (and home) in the event something goes wrong.
To get started, create a listing by filling out a description, take and upload photos of your space, and set a price. Your listing helps guests get a sense of what your place is like. Then, set the dates the space will be available and draft your house rules. Once your listing is live, guests can book their stay at your home, and you start earning money.
Final Thoughts
While there is a time and a place for quick money making ideas, keep the big picture in mind. Easy wins are great, but they're usually small, and somewhat fleeting. They won't make a huge difference in your life over the long term.
That's not to say that every side hustle you undertake has to turn into a full-fledged business, but one of the true keys to building wealth is to create real, sustainable value for others.
You will get all you want in life, if you help enough other people get what they want.
Zig Ziglar
If you want to create a meaningful change in your income, you have to do something meaningful for other people.
No matter what your circumstances may be right now, remember one thing: earning more money means having more freedom.
Freedom to eat what you want to eat, live where you want to live, vacation when and where you want, and more. Making extra money starts with a simple decision: do you want more freedom in your life?
If the answer is yes, it's time to go for it. You may have to try more than one idea on the list before you find one that sticks. But once your income starts to rise, you will gain control of your life and find even more opportunity than you could ever imagine.